Recipe

:


Spent Grain Brownies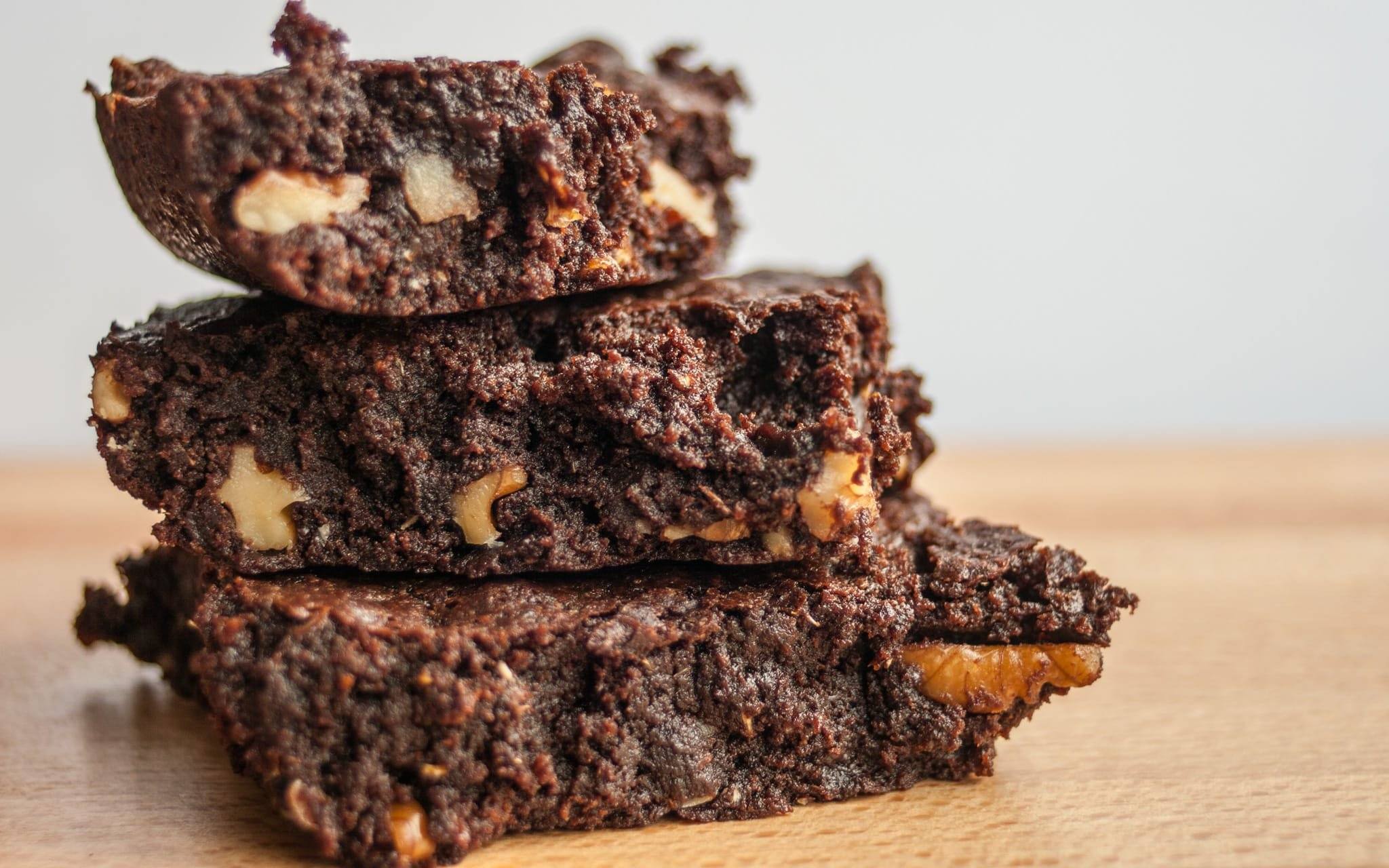 We melt down two types of chocolate (with a fair amount of butter) to give these brownies a rich, nearly fudge-like consistency. Then amp up the nuttiness of the spent grain flour with a handful of chopped walnuts (but you brownie purists can certainly omit the nuts).
The resulting brownie is delightfully decadent: a nutty crisp top gives way to a rich, creamy (and oh-so chocolatey) center. Think of it as your new brew day reward.
WHAT YOU NEED
5 ounces unsweetened chocolate, chopped
3 ounces bittersweet chocolate, chopped
1 1/2 sticks of butter, cubed
4 eggs, beaten
2 cups sugar
3/4 cup all-purpose flour
1/2 cup Spent Grain Flour
1/2 teaspoon baking powder
1/2 teaspoon salt
1 cup walnuts, coarsely chopped
WHAT YOU DO
Preheat oven to 325 degrees F.
In a double-boiler melt chocolate and butter stirring until smooth. Remove from heat and let cool slightly.
In batches, fold in beaten eggs (being careful not to cook the eggs).
Combine sugar, flours, baking powder and salt. In batches, fold dry ingredients into chocolate mixture. When fully combined fold in walnuts.
Pour batter into a well buttered baking pan. Spread out evenly with a spatula.
Bake 30-35 minutes. Let cool completely in pan before cutting. Enjoy!
---
We make all-grain beer brewing kits that make it easy to make beer at home. Whether it's your first batch or your hundredth.
---