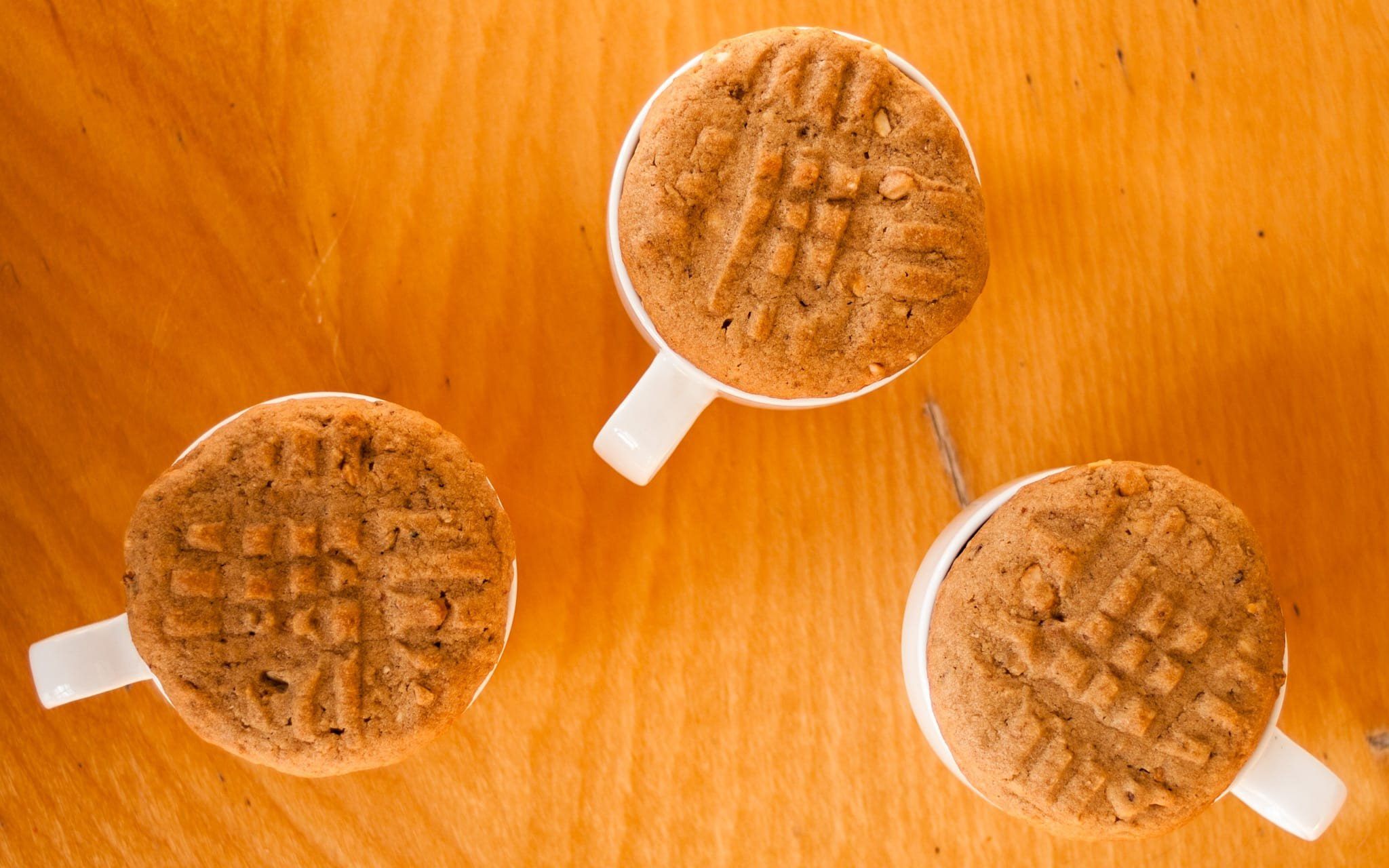 These peanut butter cookies pack a serious spent grain punch. With equal parts dried spent grain, spent grain flour and regular flour, these cookies are extra nutty. We also use chunky peanut butter rather than smooth, so the dried spent grain paired with the chunks of peanuts creates a pleasant crunch throughout otherwise melt-in-your-mouth peanut butter cookies.
WHAT YOU NEED
4 tablespoons butter, softened
1/2 cup light brown sugar, packed
1 egg
2/3 cup chunky peanut butter
1/4 teaspoon salt
1/4 teaspoon baking soda
1/4 teaspoon vanilla extract
1/2 cup all-purpose flour
1/2 cup spent grain flour
1/2 cup dried spent grain
WHAT YOU DO
Preheat oven to 375 degrees F.
In a mixing bowl, cream butter and sugar. Add in egg and beat until combined. Add in remaining ingredients and beat until well blended.
Spoon dough and roll into golf-ball sized balls. Place on baking mat or well greased cookie sheet. Using a fork press down cookie, rotate fork 90 degrees and press down again creating a cross hatch pattern. Repeat for the rest of the dough.
Bake 12 minutes. Transfer to cooling rack and let cool slightly. Enjoy.
---
We make all-grain beer brewing kits that make it easy to make beer at home. Whether it's your first batch or your hundredth.
---