Recipe

:


Spent Grain Pie Crust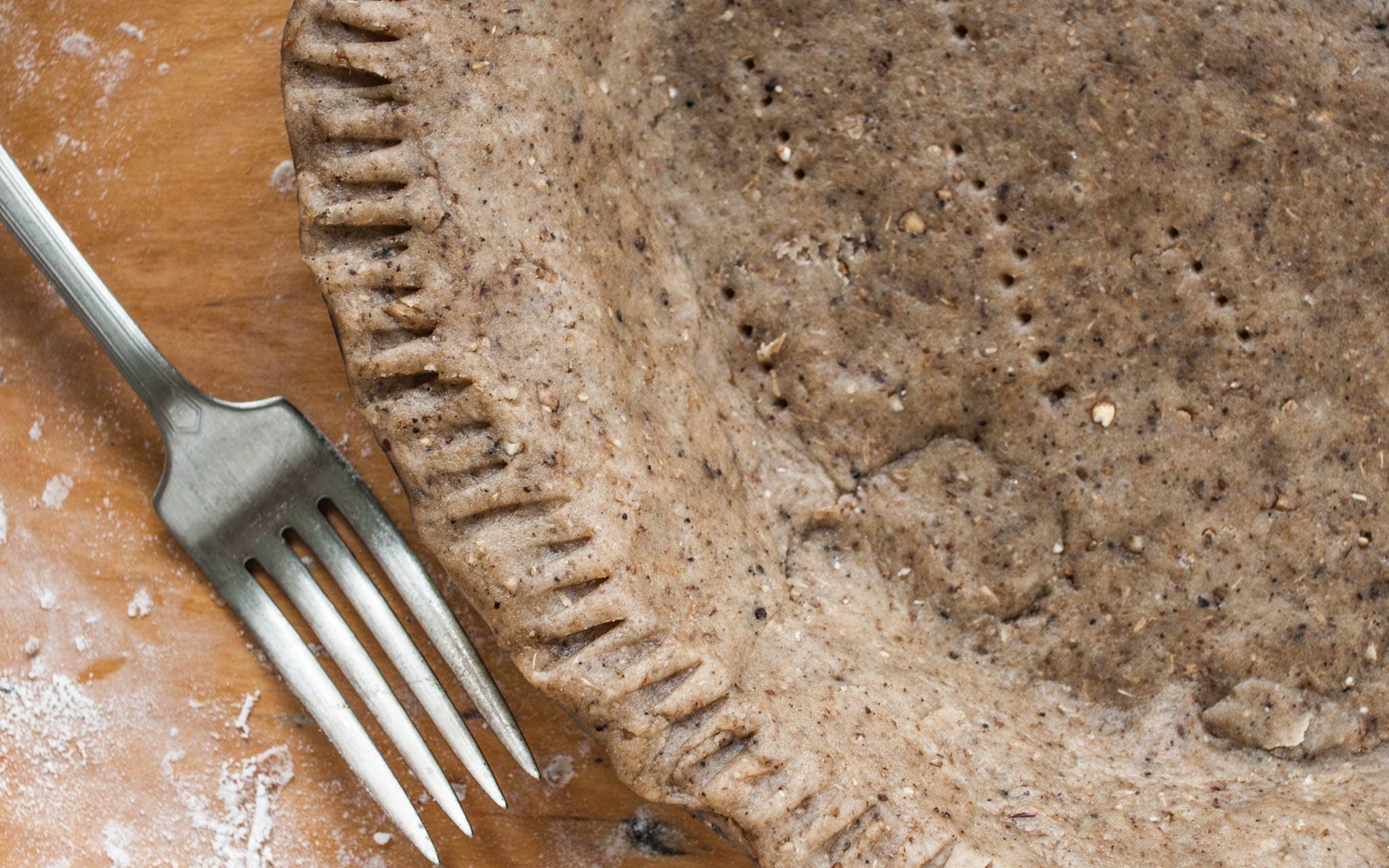 When people say something is, "easy as pie" - we tend to believe they mean the eating of and not the making. Pie crusts have a way of causing little spikes of anxiety: lattices (spike), braids (spike), fluted pastry wheel (triple spike). And while we may still dream of one day adorning our apple pies with perfectly placed overlapping leaf cutouts - for now we are going to focus more on the flavor and leave the decorating to those food-styling professionals.
The key to this nutty crust is the addition of spent grain flour, a quick pulse in the food processor and keeping your butter and water ice cold. Other than that just roll it out, prick the bottom, use a fork to crimp the edges and fill with whatever is in season.
WHAT YOU NEED
2 cups all-purpose flour
1/2 cup Spent Grain Flour
2 tablespoons brown sugar
3/4 teaspoon salt
1 1/2 sticks of butter, chilled and cubed
6 tablespoons water
WHAT YOU DO
In a food processor, mix flours, sugar and salt. Add butter and pulse until a coarse meal forms. Add in ice water until clumps of dough start to form.
Using your hands gather dough into a ball and divide in half. Form dough into two balls and then flatten into disks. Wrap separately in plastic wrap and chill at least two hours and up to overnight.
---
We make all-grain beer brewing kits that make it easy to make beer at home. Whether it's your first batch or your hundredth.
---