Bar Profile

:


St. Gambrinus, Brooklyn, New York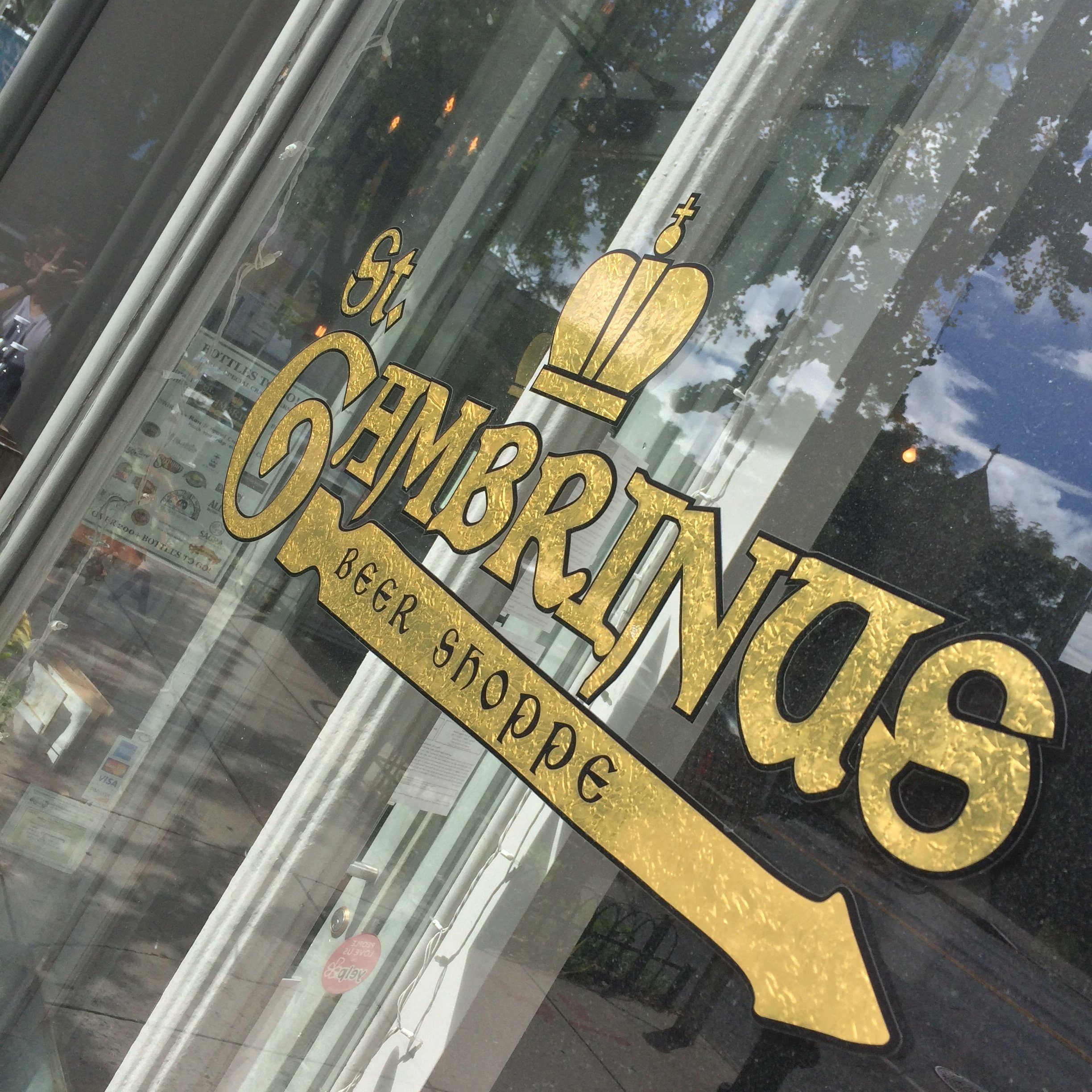 While brewing at home is great fun, the Brooklyn Brew Shop team likes to get out and grab a beer every once and a while. Who doesn't? With that in mind, we would like to give our fellow beer drinkers the scoop on some of the best beer bars in our area. From Brooklyn to Manhattan to the occasional stop out of town, here's where you might find us drinking tonight.
As soon as I walk into St. Gambrinus Beer Shoppe, its woodsy, cozy, dimly lit interior makes me want to stay for hours. With exposed brick, small, iridescent hanging lights on the right wall above a dark oak bar, and even a backyard (now open!), there's many a place to settle down for a night – or day – of drinking.
An unexpected television hangs above the bar. "Do you put on many sports games?" I ask Ray Darmstadt, the owner, who is setting up shop. Only the big games, and even then, with the sound off, he tells me. St. Gambrinus is, indeed, far from a sports pub, a type of establishment Darmstadt affectionately refers to as "vomitoriums."
Strategically located just west of Atlantic Terminal and Barclays Center in Boerum Hill, Brooklyn, this craft beer hotspot brings some local Brooklyn characters to an otherwise rapidly commercializing area. The bar has made their name in the beer scene by partnering with several popular local breweries, bringing the best of the best to a casual drinking setting. With strong ties to NYC staples like Other Half, Finback, and Transmitter, Darmstadt makes sure to run the gamut on the local beer options. "It's a slam dunk trying to support them all," he explains. With such a plethora of thriving breweries in the neighborhood, he welcomes the opportunity to offer such excellent local options.
St. Gambrinus was originally inspired by the legendary Belgian icon of the same name. However, Darmstadt clarifies that while their namesake is Belgian, they don't confine themselves to that country or style. At any moment, St. Gambrinus's 16 rotating taps offer a variety of brews. From sours to saisons to stouts, there's always a plethora of drinks to choose from.
Most popular of their offerings include Barrier Brewing's "Money" IPA (which we were lucky enough to try) and Finback's Double Session IPA. Ray made it clear, though, that there's a wide variety for drinkers of all beer styles, no matter your beer preference. There's also a popular flight option for tasting up to 6 beers. Rather than place them in traditional wooden plates, they're served here in a muffin tray, making for a much neater drink.
St. Gambrinus doesn't just offer beer, either – they are also home to a budding food menu. Look out for their recently added hot pretzels with pimento dip and classic pretzel roll paninis, all crafted by their in-house cook. They've also got a fantastically diverse music playlist - it's all hand-selected by staff, and the choices accurately reflect the range of their tastes and personalities.
When asked what his personal favorite beer was, Ray joked, "Well, they say your favorite beer is the one you're drinking now." St. Gambrinus reflects that sentiment, offering an atmosphere for enjoying any beer you have in hand. Here, there's no such thing as a "beer snob." "We're more beer lovers - we're very casual. You won't see us with a paper and pen, sampling the beers and not really socializing. We just want to enjoy the beer and have a good time,"  Ray explained. St. Gambrinus, above all else, is a place where quality beer doesn't have to be compromised for a casual drinking atmosphere, making craft beer open and inviting. In a world where die-hard beer lovers analyze every brew down to the last drop, St. Gambrinus suggests an alternate route: just drink and enjoy.
Here at Brooklyn Brew Shop, we're definitely fans of dissecting beers, but we also know that sometimes, it's worth it to just sit back and turn off. If you're looking for a place to do just that, St. Gambrinus might be the spot for you.
Visit: St. Gambrinus Beer Shoppe // 533 Atlantic Ave, Brooklyn, NY 11217 // 347.763.2261
---
We make all-grain beer brewing kits that make it easy to make beer at home. Whether it's your first batch or your hundredth.
---