Hop Profile

:


Azacca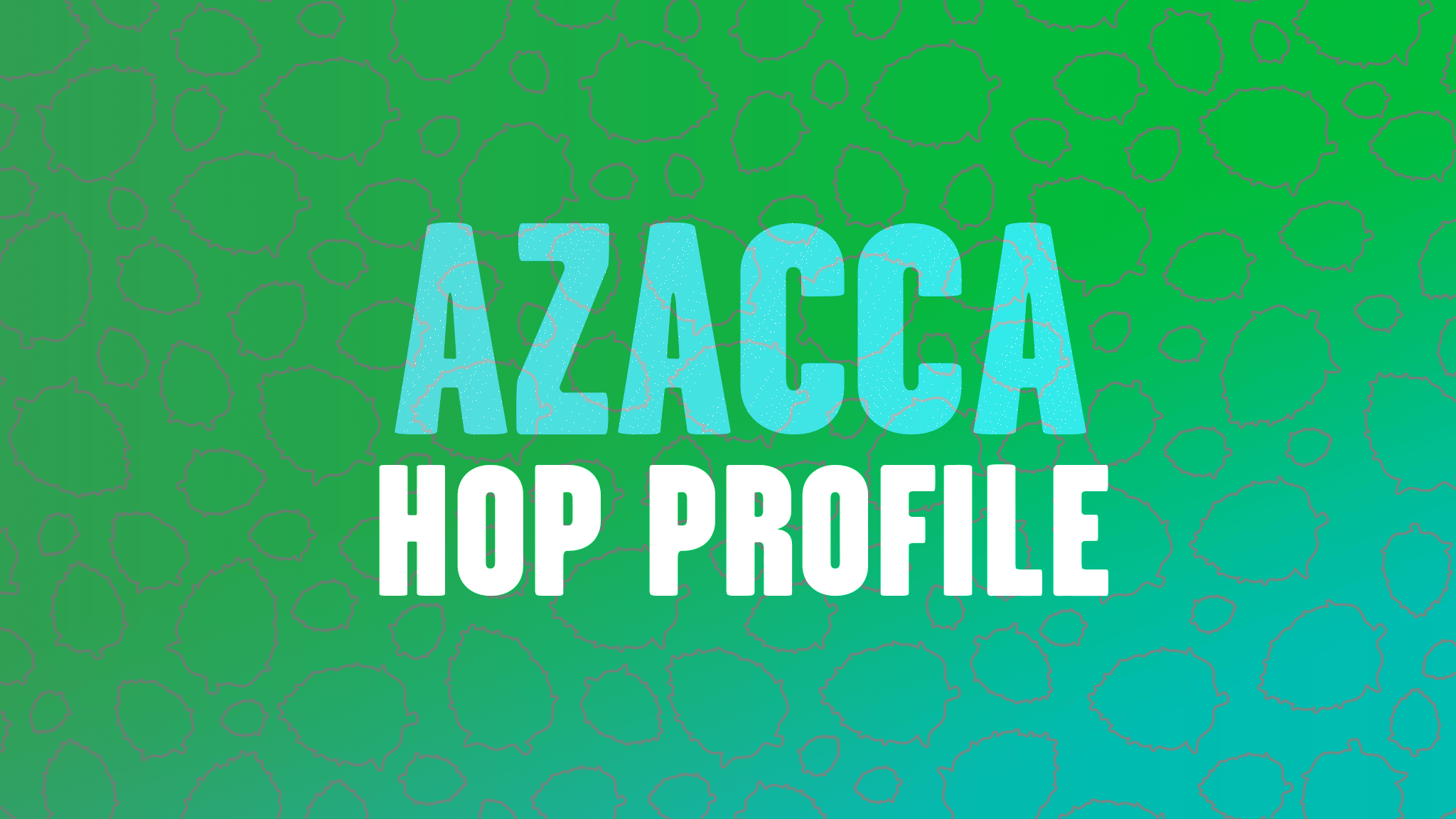 Hitting you with a smack ton of juicy mango flavor, Azacca hops have quickly become one of our favorites. Named after the Hatian god of agriculture these hops are practically bursting with notes tropical fruit and sweet citrus. 

This commanding fruit presence hits with waves of mango, papaya, sweet citrus, and pineapple, making it an ideal hop to showcase in single hop beers. 
ORIGIN

Azacca was created by the American Dwarf Hop Association (ADHA) in 2013. These kind folks also brought us the Summit variety of hops, and tend to specialize in dwarf or low trellis varieties.

Fairly new on the scene, Azacca was released in 2013 with parentage from Japanese Toyomidori and an unknown American Native hop simply named ADHA 94/95. 

CHARACTERISTICS

Azacca has a high alpha acidic profile of 14-16%. While Azacca is referred to as a dual-purpose hop, it's typically used as a late addition in single-hop brews because of its extreme fruitiness and high alpha acidic content.

Although, it can also be used for bittering when added to the boil or dry-hopped. The later additions is how you truly showcase Azacca's full fruitness.

 
---
We make all-grain beer brewing kits that make it easy to make beer at home. Whether it's your first batch or your hundredth. Here are some of our hoppiest home brewing kits.
---