Hop Profile

:


Amarillo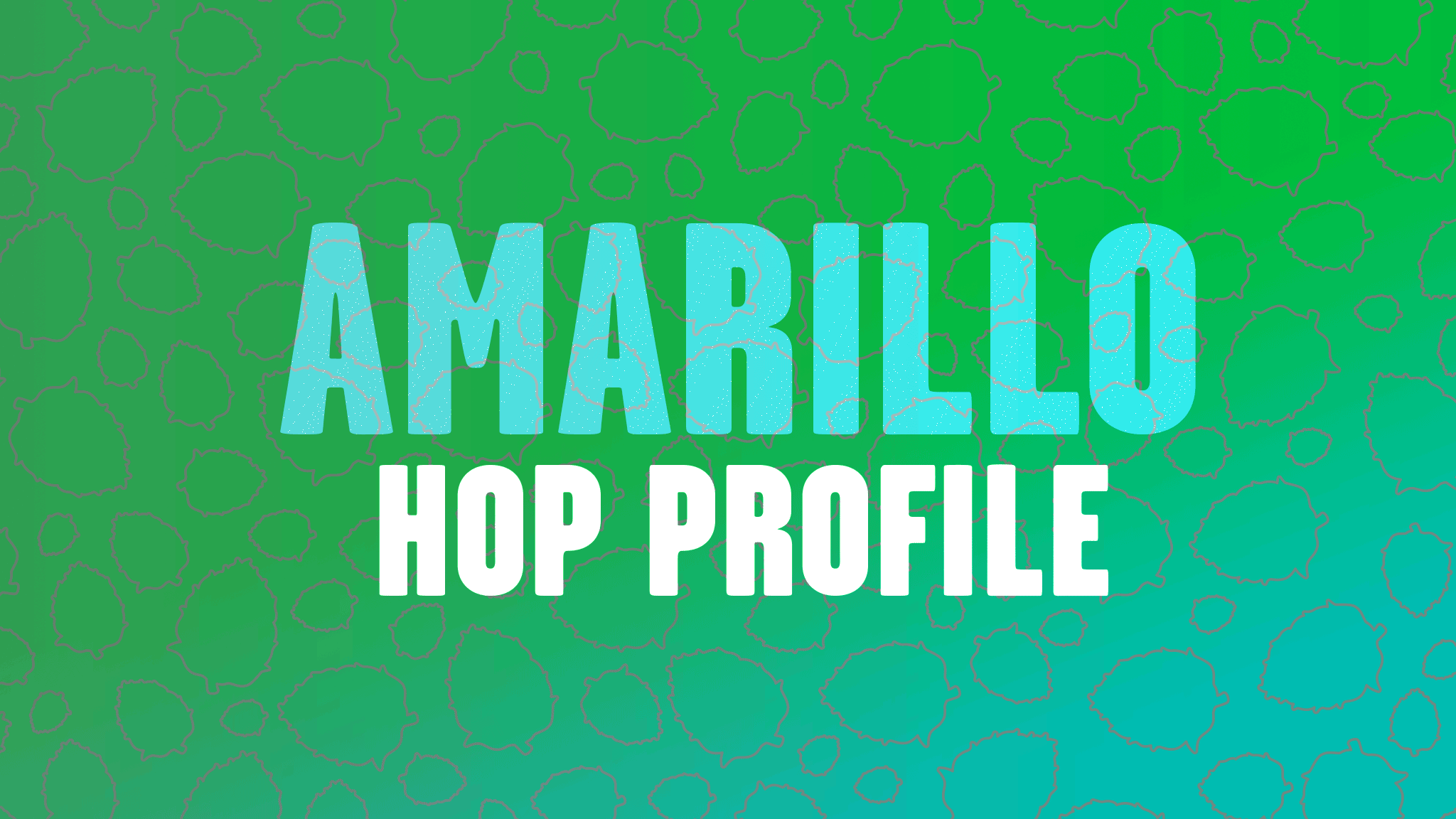 These fine looking green cones to your right are hops (before they are smashed into handy pellets). Hops add aroma, flavor and bitterness to beer. Hailing from across the globe there are a variety to choose from to lend spicy, earthy, peppery and floral notes to your beer.
The Mash will feature a new hop, providing valuable information to brewers and drinkers alike.
This month's hop is Amarillo, which may seem as though they might be grown in the foothills of the Spanish Pyrennes but in fact come from Washington State and lend citrusy flavor to American Pale Ales & IPAs.
ORIGIN

What's unique about these hops is that they are trademarked and only produced by Virgil G. Farms and are not available anywhere else (which leads to shortages some years as it is quite the popular hop). And while most strains can be propagated independently through the purchase of rhizomes, Amarillo is not one that you will be growing in your backyard (unless your backyard is Virgil G. Farms).

CHARACTERISTICS

If it were socially acceptable to drink beer in the morning, one with Amarillo hops would be the perfect way to start the day - combined with a balanced breakfast (of course). Amarillo provides a lively grapefruit flavor and a med-high bitterness, that is sure to wake the taste buds.

VITAL STATS

Typical Use : Flavor/Aroma Bitterness : Med-High Country: USA Flavors: Grapefruit/Tart/Lively Styles : American Pale Ale, American IPA Similar Hops : Cascade, Centennial

BEERS TO TRY

Sly Fox Brewery - Amarillo Pale Ale (@SlyFoxBeer) Triumph Brewing Company - Amarillo IPA (@TriumphOldCity) Sun Up Brewing Company - Sun Up IPA (@sunupbrewing) Minneapolis Town Hall Brewery - Amarillo Amber (@THBrewery) (Check out our trip to the Twin Cities to learn more)
---
We make all-grain beer brewing kits that make it easy to make beer at home. Whether it's your first batch or your hundredth. Here are some of our hoppiest home brewing kits.
---