Beer Travel Guide

:


Drinking Kölsch in Köln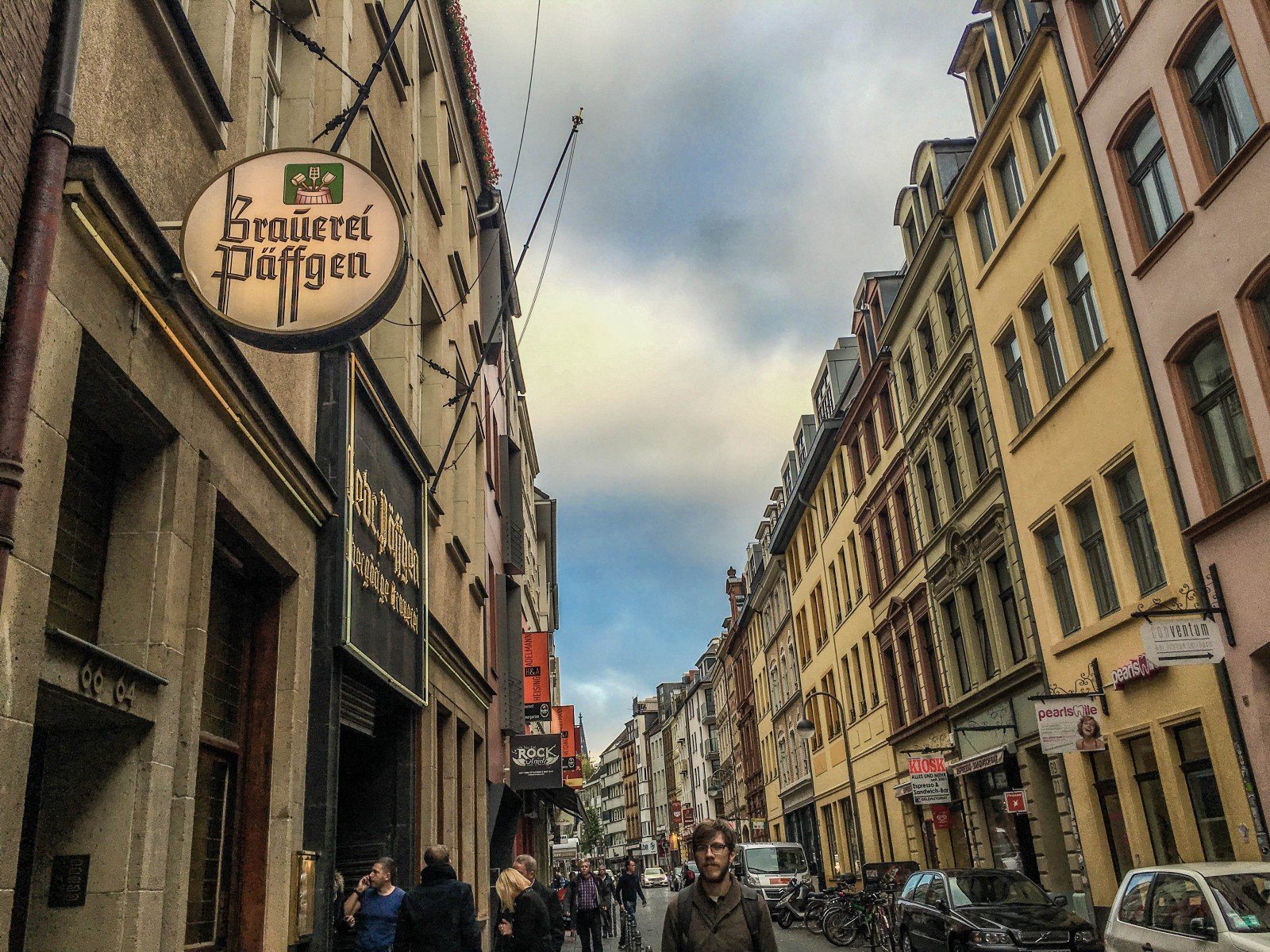 Cologne, Germany - Imagine hopping on the Amtrak to Philadelphia. And while in Phily, what if you could only drink one style of beer? A beer that's been brewed within the city limits for centuries and is unique from anything else in the world. Now board the return train to New York and do it over again. Another singular beer belonging to a proud neighboring city. That's the beer culture of Germany, and it's unlike anywhere in the world.
In Cologne (Köln in German), kölsch is pretty much the only thing on tap, and every bar, restaurant and brauhaus is likely to have only one. Kölsch is a super-light, crisp beer that combines the best aspects of ales and lagers. Aged like a lager (cold and long), it's brewed with ale yeast, which can give it some fruity notes that you don't normally find in a German lager. It's refreshing, low-in-alcohol and exclusive to Cologne. Want altbier? Head 45 minutes north to Düsseldorf. You won't find it in here.
We heard time and time again of rude waiters during our stay in Cologne. Go on Yelp. You'll see tons of 1 star reviews given by drinkers dumbfounded by the city's whirling, kranz-carrying waitstaff. (A kranz is the traditional wreath-like tray for carrying stanges--the slender official glass of kölsch.) The waiters aren't rude. With a little advance knowledge, you can be prosting like a pro.
Entering a brauhaus can be overwhelming. Most don't have a standard bar where you can order. Instead you'll see a tapped barrel (or keg) pouring kölsch. Find a surface of any kind and be patient. Once spotted, 0.2 liters of beer (6.7 oz) will find you, and it won't stop coming. No need to ask. When your beer empties, you'll get more until you eventually lay your coaster over to mouth of your stange. With every glass served, you'll get a new tally mark on your coaster (they love coasters). Below is list of some of our favorite spots:
---
We make all-grain beer brewing kits that make it easy to make beer at home. Whether it's your first batch or your hundredth.
---