Hop Profile

:


Willamette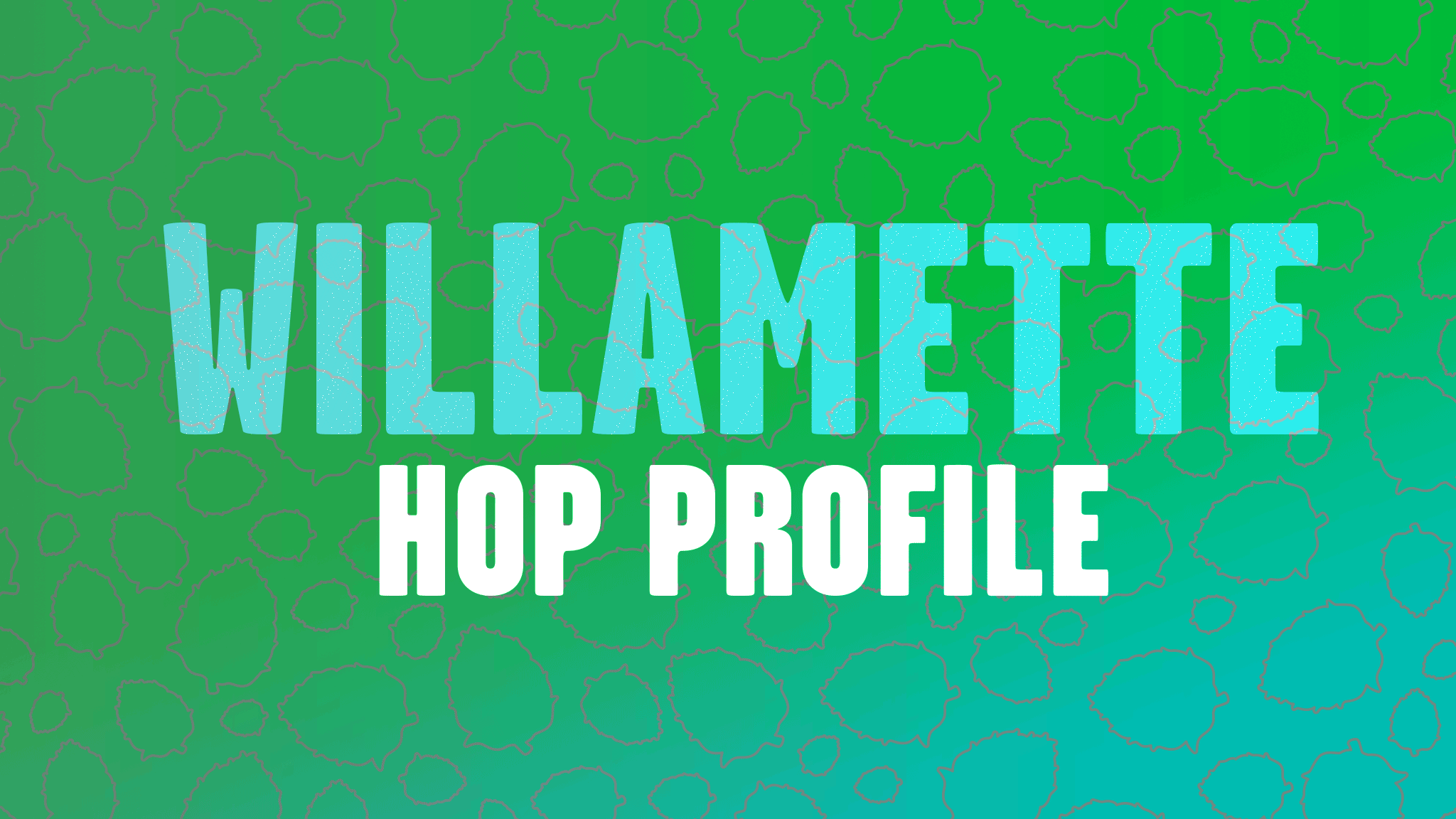 Developed in 1976 and named after the mighty river valley in Oregon, Willamette Hops have long been a favorite among American craft brewers. Cultivated as an alteration of English Fuggle, Willamette quickly gained popularity and now accounts for 20% of all hops grown in America.
With a fairly low alpa acid content, Willamette Hops are mostly used for their aromatic properties, and for good reason. With notes of flowers, earth, fruit, and spice, these hops can adapt to many different beer styles and add a lot of great character. We especially enjoy using them in our Rye P.A. and Cardamom Ale, recipes available in Brooklyn Brew Shop's Beer Making Book: 52 Seasonal Recipes for Small Batches.
Origin

Named after northwest Oregon's Willamette Valley, Willamette Hops were developed and released by the U.S.D.A in 1976 as a variation on Fuggle Hops. In the years since, Willamette Hops have grown tremendously in popularity and now account for about 20% of total U.S. hops acreage and is one of the most common aroma hops in the country.

Characteristics

Though sometimes used for its slight bittering properties, with its low alpa acid content, Willamette is mainly an aroma hop. It tends to impart a peppery and herbaceous spice with fruity and floral notes, making the adaptable Willamette Hops usable in a wide variety of beer styles, especially various ales, porters, and stouts. Despite relatively low yields and poor susceptibility to wilt and mildew, Willamette's good storability and packability as well as its above average growth rate, have made it a go-to hop for many American brewers.

Vital Statistics

Typical Use: Aroma Alpha Acid: 4-6% Country: USA Flavors: Floral, Earthy, Fruity, Spice Styles: Wide variety including American Pale and Brown Ales, English-style Ales Similar Hops: Fuggle, Tettnanger, Styrian Golding
 

Beers to Try

New Belgium Brewing Company - New Belgium Fat Tire Terrapin Beer Company - Moo Hoo Brooklyn Brew Shop - Rye P.A.
---
We make all-grain beer brewing kits that make it easy to make beer at home. Whether it's your first batch or your hundredth. Here are some of our hoppiest home brewing kits.
---