Recipe

:


Baked Beer Mac & Cheese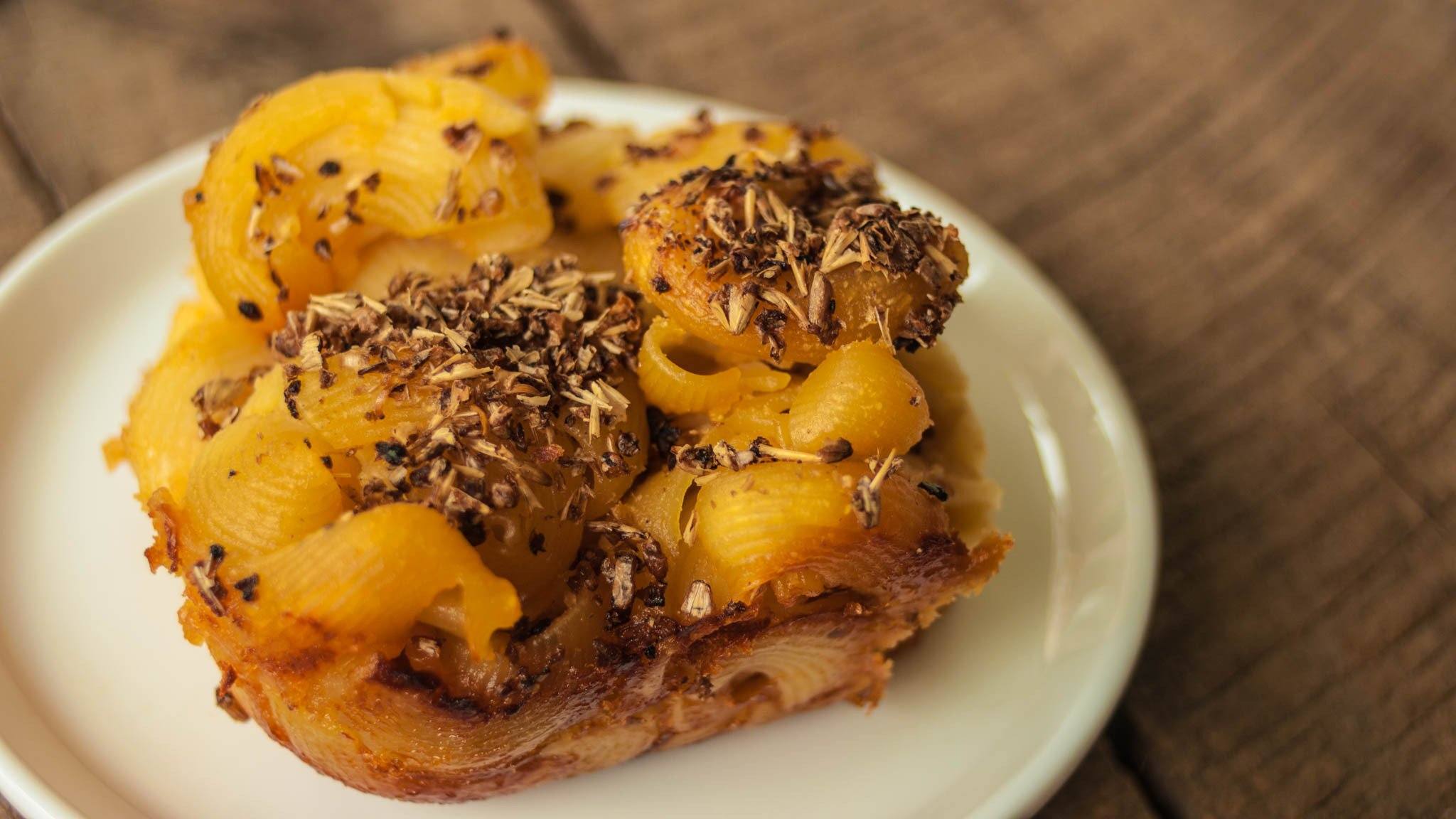 Beer and cheese make a great pair (like in our
Beer & Artichoke Dip
) and we've brought them together again for our Baked Beer Mac & Cheese. We use our deliciously nutty
Chestnut Brown Ale
, but any brown or amber ale will do the trick. Made with aged cheddar and buttermilk, this cheesy dish is as lactose-intolerant friendly as possible. And with a sprinkling of dried spent grain over the top before baking, we think you'll find yourself unable to stop after just one serving.
What You Need
1 lb chiocciole (snail shaped) or large elbow pasta
2 tablespoons butter
2 tablespoons flour
1 cup buttermilk
1 cup brown or amber ale (we love the nutty Chestnut Brown Ale in this)
8 oz aged cheddar, grated
1/4 teaspoon paprika
pinch cayenne
pinch nutmeg
1/2 cup coarsely chopped Dried Spent Grain (or panko)
What You Do
Preheat oven to 375 degrees F.
Boil pasta in heavily salted water until al dente. Drain and set aside.
In a saucepan over medium-high heat melt butter and whisk in flour (to make a roux) cook 1-2 minutes. Add milk and beer, whisking constantly. Add in cheese in 3 parts and stir until cheese is completely melted. Lower heat and stir for 5 minutes. Stir in spices.
Add pasta to a buttered casserole dish, pour cheese sauce evenly over. Top with Dried Spent Grain.
Bake 25 minutes or until bubbly and golden brown on top. Let cool slightly before serving. Enjoy!
---
We make all-grain beer brewing kits that make it easy to make beer at home. Whether it's your first batch or your hundredth.
---