Recipe

:


Beer, Bacon & Onion Jam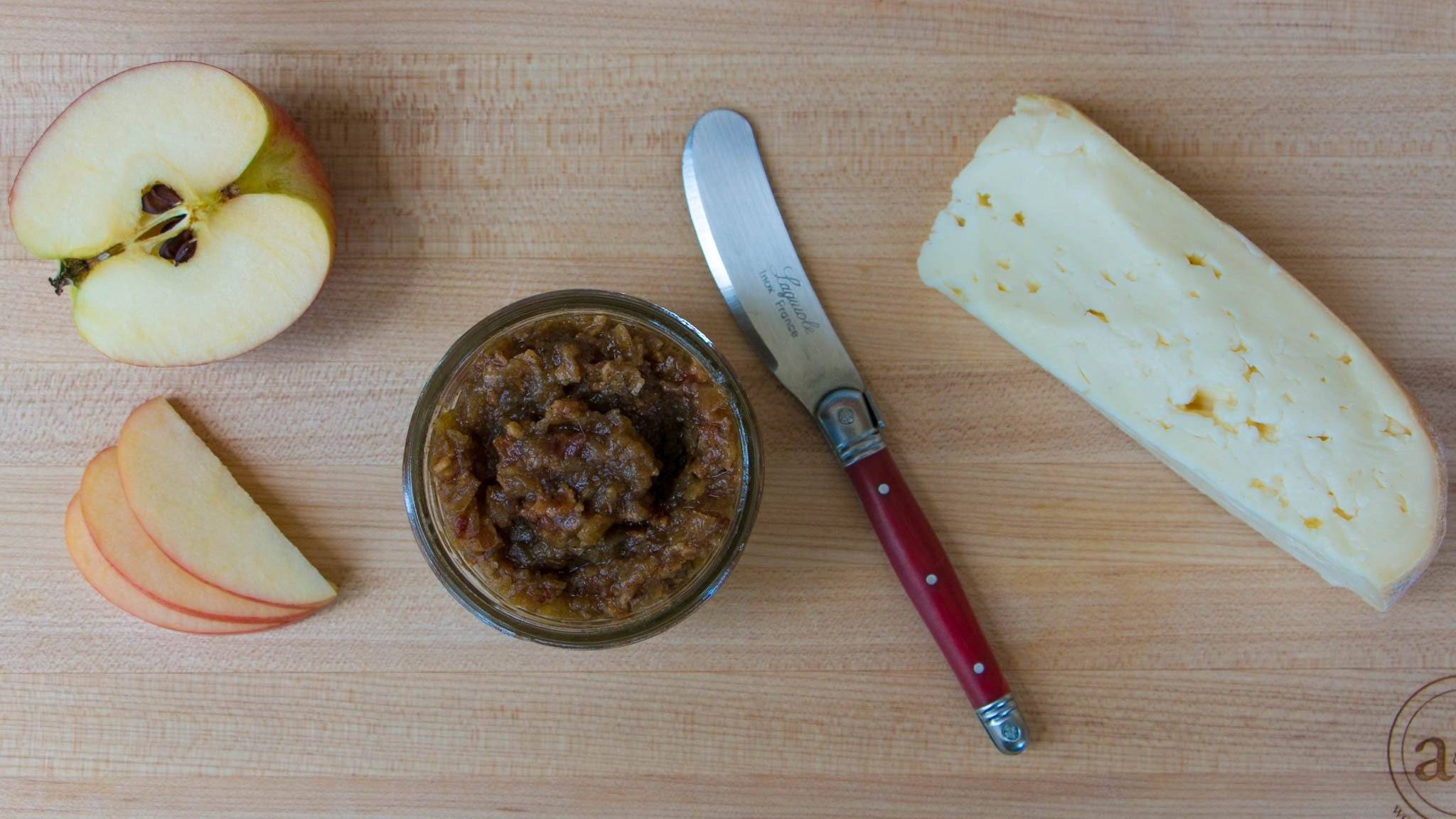 Bacon's easily the star of any breakfast plate or burger-top. It's almost indescribable how delicious it can be. Typically best served at the very moment it's cool enough to pick up and eat for a super crunchy surge of umami, it's understandable to not get too adventurous with your bacon-eating habits. But imagine a spreadable, picnic-ready jam made with loads of bacon, beer, brown sugar, caramelized onions and a few other simple ingredients, and you have our Beer, Bacon & Onion Jam. And with this recipe, you may never look at a cheese plate or any meal in need of condiments the same way again.
What You Need
1 lb bacon, cut into 1-inch pieces
4 large yellow onions, thinly sliced
2 cloves garlic, minced
1/4 teaspoon cayenne powder
1 bottle (12 ounces) porter or stout (we love our Chocolate Maple Porter or Oatmeal Stout)
1/4 cup maple syrup
1/3 cup light brown sugar, packed
What You Do
In a large skillet over medium-high heat, cook bacon (stirring frequently to separate) until browned, about 12 minutes
Using a slotted spoon remove bacon from pan and set aside, pour off all but 2 tablespoons bacon dripping
Over medium-high heat, cook onions garlic and cayenne in bacon drippings, stirring frequently, until onions are soft and translucent, about 10 minutes
Add beer, maple syrup, brown sugar and reserved bacon to the skillet and bring to a boil, reduce to a simmer and let cook for 10 minutes or until beer has formed a syrup
Transfer onion mixture to a food processor and pulse until it has the consistency of a chunky jam. Refrigerate in an air-tight container and use within two weeks. Slather on sandwiches and burgers. Enjoy!
---
We make all-grain beer brewing kits that make it easy to make beer at home. Whether it's your first batch or your hundredth.
---