Recipe

:


Beer Hot Wings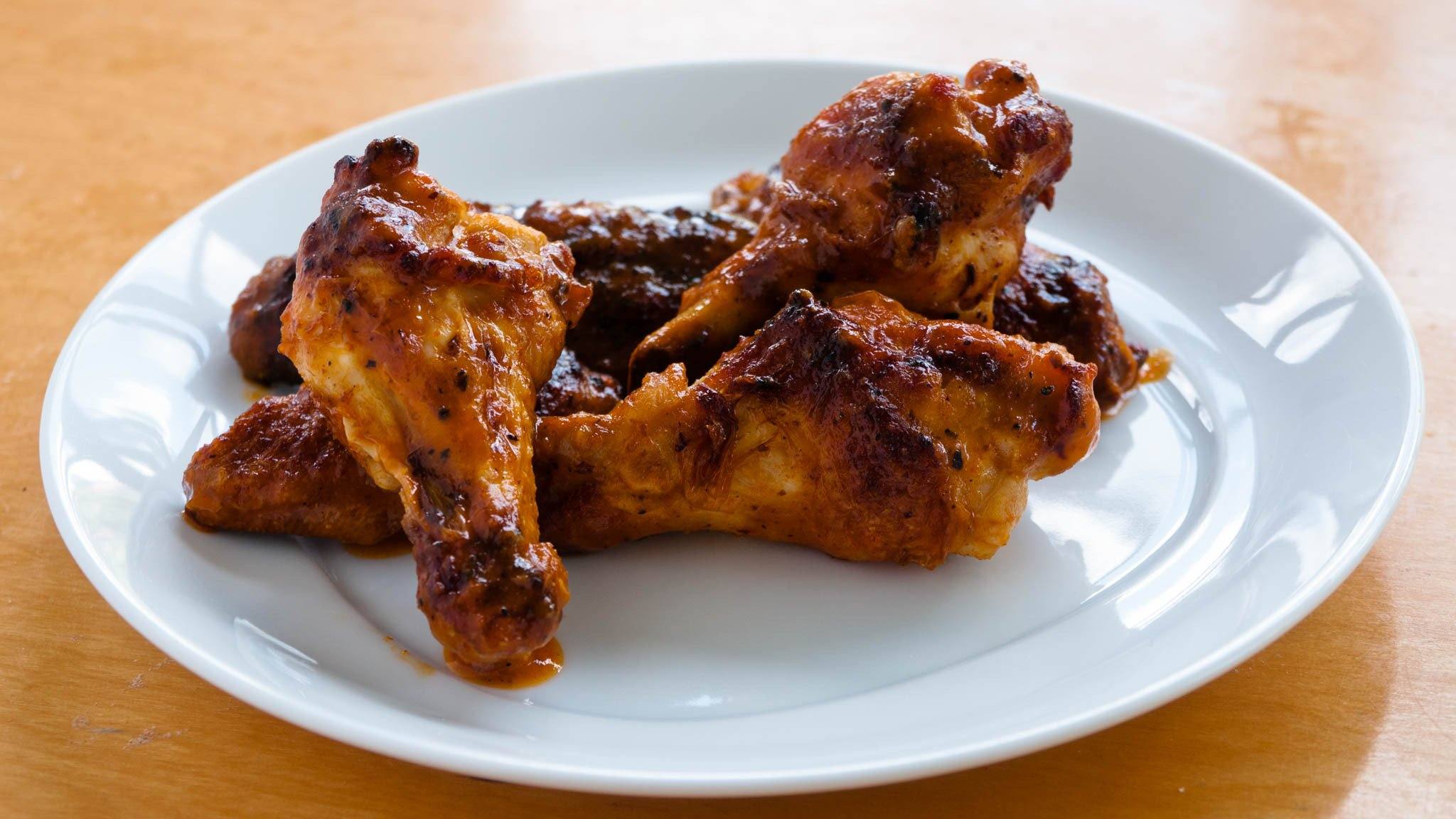 There are tradeoffs expected when heading to a dive bar. While the drink selection may be limited, it'll be cheap. Playing pool is always a treat; just expect a challenge from a creepy guy with a silver tooth. But in the end, most dive bars always seem to do one thing right, and that is always making sure hot wings are available wherever beer is served.
We marinate these saucy hot wings overnight in our Grapefruit Honey Ale, but most light citrusy beers will do (Stone Brewing's Cali-Belgique IPA works quite nicely). The beer keeps the meat moist and easy to tear off the bone. Stock up on napkins and a few cold beers to fight the heat.
What You Need
3 lbs chicken wings
12 oz citrus-y beer + 1/4 cup (we love using Grapefruit Honey Ale)
1 tablespoon olive oil
2 teaspoon paprika
2 teaspoon ground pepper
2 teaspoon cayenne pepper
1 teaspoon salt
1/2 cup bodega hot sauce (ie: Tabasco, Frank's RedHot)
1/4 cup sriracha
1/4 lemon, squeezed
1 tablespoon honey
What You Do
1. Rinse chicken under cold running water and blot with paper towels to dry. With a sharp knife remove the tips off the wings and discard. Then cut again again through the joint. 
2. Marinate wings in beer in a non-reactive container in the refrigerator at least 5 hours and up to overnight.
3. Drain the wings and blot with paper towels to dry. 4. Combine olive oil, spices and salt. Whisk in additional beer to combine. Toss wings in wet rub.
5. Arrange wings in a single layer on a drying rack on top of a baking sheet. Broil on high heat for 20 minutes turning half way through. Flip again and broil an additional five minutes moving wings from the edge to the center for extra crispness.
6. In a large bowl combine sriracha, bodega hot sauce, lemon juice and honey. Toss wings to coat. Serve with lots of paper towels and beer. Enjoy. 
---
We make all-grain beer brewing kits that make it easy to make beer at home. Whether it's your first batch or your hundredth.
---