Recipe

:


Beer Pot Roast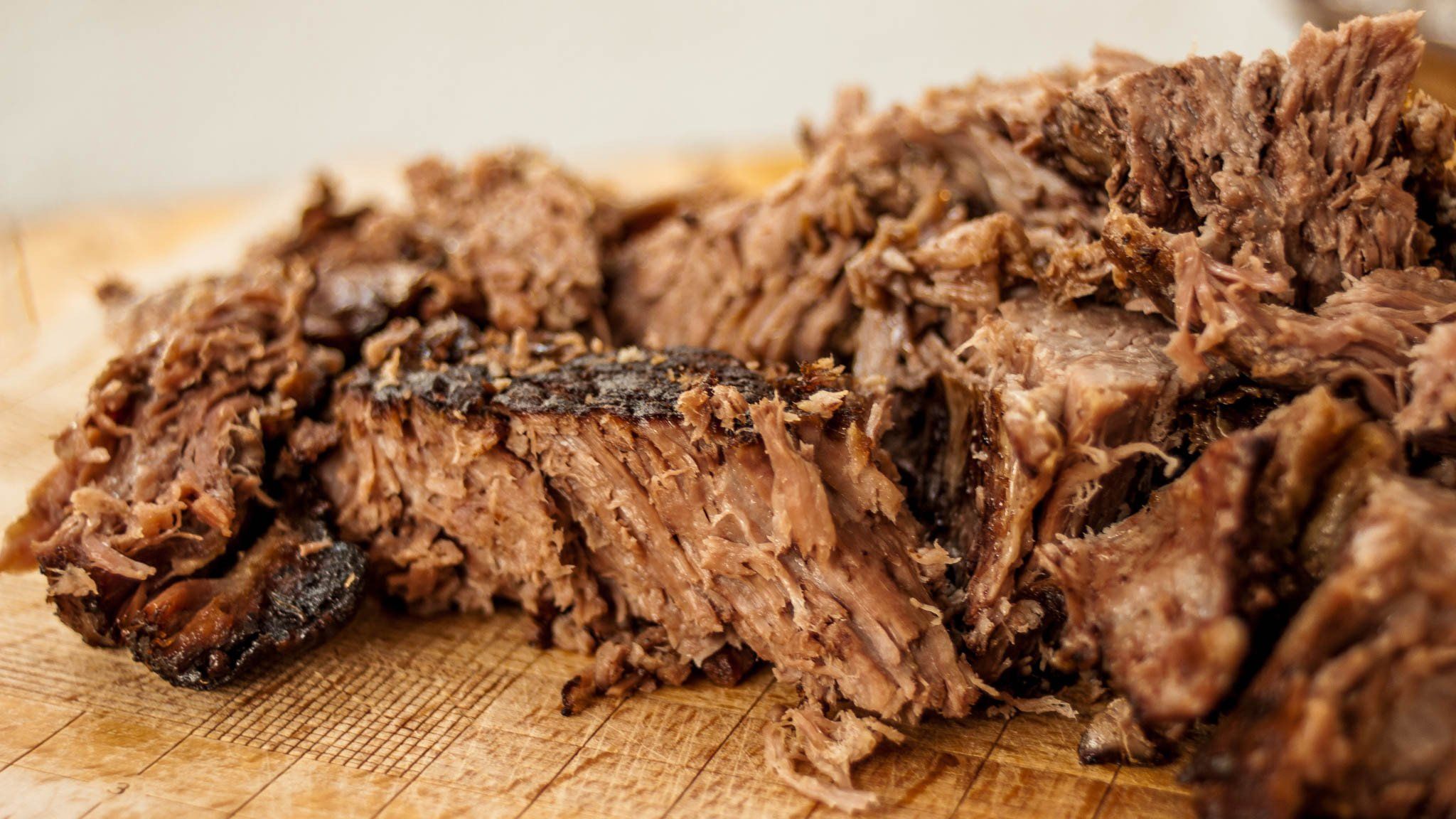 There is a reason certain dishes remain dinnertime standbys decade after decade. We chalk it up to a blend of ease, comfort, and hearty satisfaction. Pot roast with its tender beef, softened root vegetables, and slow-cooker adaptability long-ago earned its perennial Wednesday night spot at the table. We add dark beer (and lots of it) to put our own spin on an otherwise no-fail dish.
Two bottles of a full-flavored dark beer adds a rich maltiness while ensuring the meat stays super moist. We love using our Chocolate Maple Porter or Oatmeal Stout, but most other stouts or porters will do just fine. Alongside mounds of fork-splittable beef, you should be left with a healthy amount of slow-cooked carrots, onions, and mushrooms to puree into a rich, velvety, drizzle-worthy beef gravy for those who can't get enough of a good thing.
What You Need
1 (4-6 pound) beef chuck roast
1 tablespoon coarse salt
1 tablespoon freshly ground pepper
1 teaspoon smoked paprika
1/4 teaspoon cayenne
1 tablespoon grapeseed or canola oil
2 large onions, thinly sliced
3 carrots, chopped
3 cloves garlic, crushed
2 cups dried porcini mushrooms
6 sprigs of fresh thyme
2 bay leaves
2 dried chilli peppers, split
2 (12-ounce) bottles of dark, flavorful beer (we love Chocolate Maple Porter or Oatmeal Stout)
What You Do
Preheat oven to 300° F.
Combine salt, pepper, paprika and cayenne. Rub generously over pot roast and let sit at room temperature for 30 minutes.
Heat oil in a Dutch oven over medium-high heat. Brown the pot roast well, until it's crusty on all sides. Transfer to a plate.
Add the onions, carrots, mushrooms, garlic, chilies, thyme, and bay leaf to the pan. Cook, stirring often, until the onions have softened and reduced in volume by about half.
Pour in the beer and scrape the bottom of the pan to release any of the browned bits from the beef. Bring the sauce to a boil.
Nestle the pot roast in the sauce, cover the pan, and roast for 1 hour. Turn the pot roast over, cover the pan again, and roast for another hour.
Remove pot roast from pan and let rest 12 minutes before carving. Remove thyme sprigs, chili peppers and bay leaves from sauce. Transfer vegetables and cooking liquid to a blender and blend until smooth. Top thinly sliced roast with gravy. Enjoy!
---
We make all-grain beer brewing kits that make it easy to make beer at home. Whether it's your first batch or your hundredth.
---