Recipe

:


Beer Soaked Grilled Cheese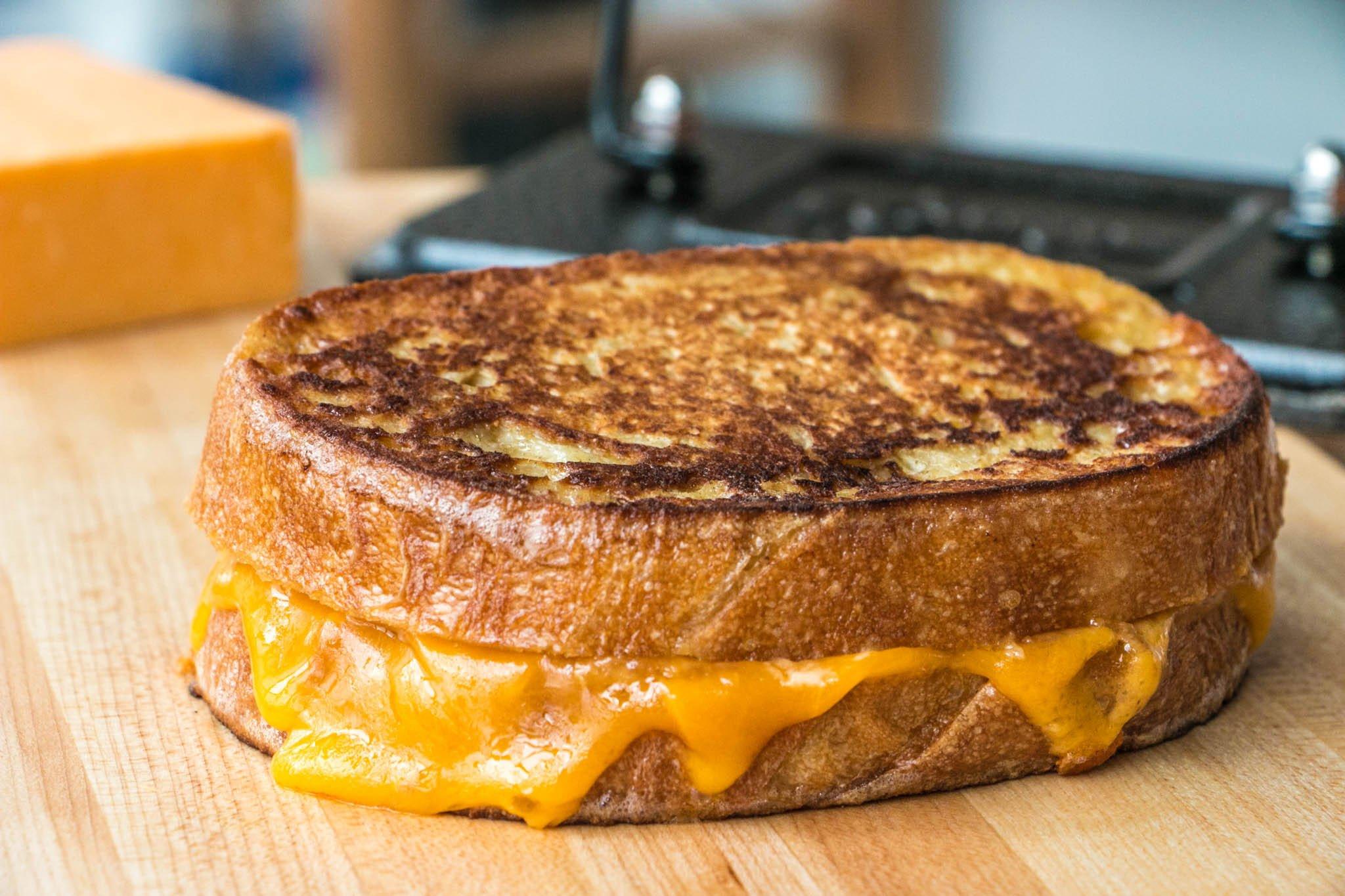 We dare you to find a better meal than a hearty, greasy, comfort-food-galore grilled cheese. We mean, is there really anything better than a gooey, crispy grilled cheese? Well, maybe if you add some beer to it.
Adding beer to your grilled cheese recipe is as natural as can be. Everyone loves to talk about cheese and beer pairings, so we started with a never-fail pairing: brown ale and cheddar cheese. The malty, dark fruit flavors of a brown ale (like our classic Chestnut Brown Ale) balances out a mild, aged cheddar cheese. The final result? A flavor-packed, sweet and sharp grilled cheese. We can already see plenty of variations bouncing off this original recipe, with more cheese and beer pairings to be explored: a Bock beer and Swiss cheese, an Oatmeal Stout and a gouda. Oh, the possibilities are endless.
If you're looking to jazz up the recipe, make it into a breakfast sandwich with bacon, prosciutto, or sliced ham; or, keep it vegetarian with a sliced avocado on top. There's never a wrong way to eat a grilled cheese.
What You Need
2 eggs
1 cup Chestnut Brown Ale or other nutty, brown ale
1/8 cup flour
1/2 teaspoon salt
1/4 teaspoon chili powder
1 loaf sourdough bread, cut into eight 1/2" slices
1 block mild or sharp cheddar cheese, sliced
2 tablespoons butter, plus more if needed
additional toppings: bacon, sliced ham, prosciutto, avocado (optional)
What You Do
In a large shallow bowl, whisk eggs, beer, flour, salt and chili powder. Dunk 1 slice of bread into the batter on both sides, giving it a second to fully absorb the batter, and let the excess batter drain back into the bowl.
Move to another plate, and top with cheese and additional toppings if desired (cooked bacon, sliced ham, etc.).
Repeat with another slice of bread, and complete the sandwich.
In a large skillet, melt butter over medium-high heat. Place the sandwich in the middle, and let cook on each side 3-4 minutes, until it reaches a crispy golden brown and a gooey cheese middle. Repeat for all sandwiches. Plate, add garnishes and enjoy.
---
We make all-grain beer brewing kits that make it easy to make beer at home. Whether it's your first batch or your hundredth.
---