Recipe

:


Chocolate Maple Porter Pudding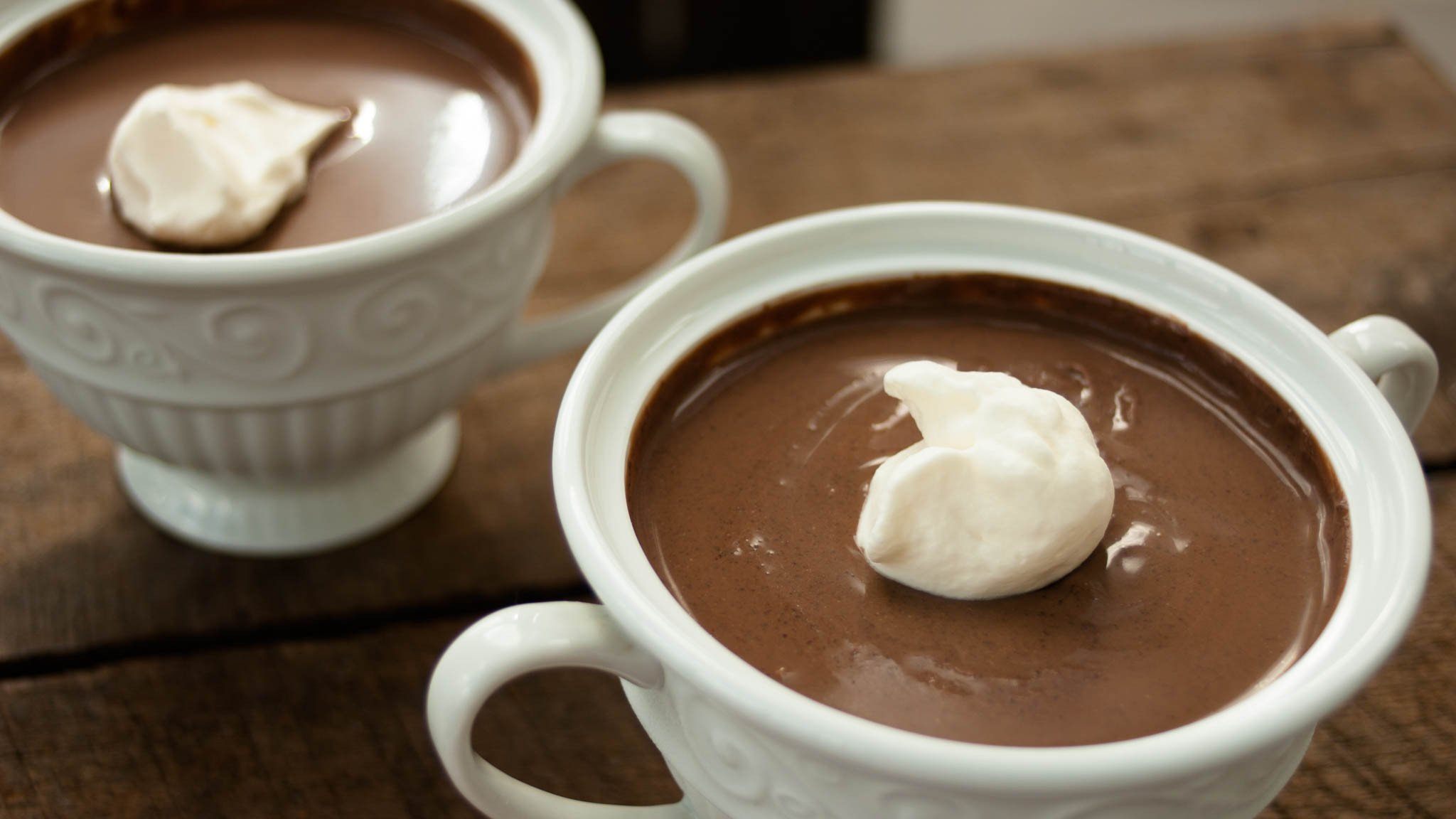 Growing up, pudding was the ultimate stay-at-home treat on childhood sick days, but we're not kids anymore, so we wanted to make a more adult version. And, of course, beer helps us achieve our adults-only pudding. By adding in
Chocolate Maple Porter
and bittersweet chocolate, you get a delectably rich, cocoa-filled cup of joy. No scratchy throat excuse necessary.
What You Need
6 large egg yolks
1/2 cup sugar
3 tablespoons maple syrup
1 cup Chocolate Maple Porter (or another chocolatey porter or stout)
2 cups of heavy cream
8 ounces high-quality bittersweet chocolate, finely chopped
Whipped cream
What You Do
In a nonreactive mixing bowl whisk egg yolks, sugar and maple syrup. Set aside.
In a double boiler (or a heat resistant glass bowl over a pot of boiling water) heat beer and cream until bubbles form at edges. Add in chocolate in batches and whisk until melted.
Lower heat and add in egg and sugar mixture while whisking constantly. Cook over low heat for 15 minutes whisking constantly. Mixture will thicken slightly.
Pour into ramekins or jars and cover with plastic wrap (pressing it to the surface to prevent a skin from forming).
Refrigerate until chilled and set (about 3 hours). Top with whipped cream. Enjoy!
---
We make all-grain beer brewing kits that make it easy to make beer at home. Whether it's your first batch or your hundredth.
---