Recipe

:


Coffee Stout Tiramisu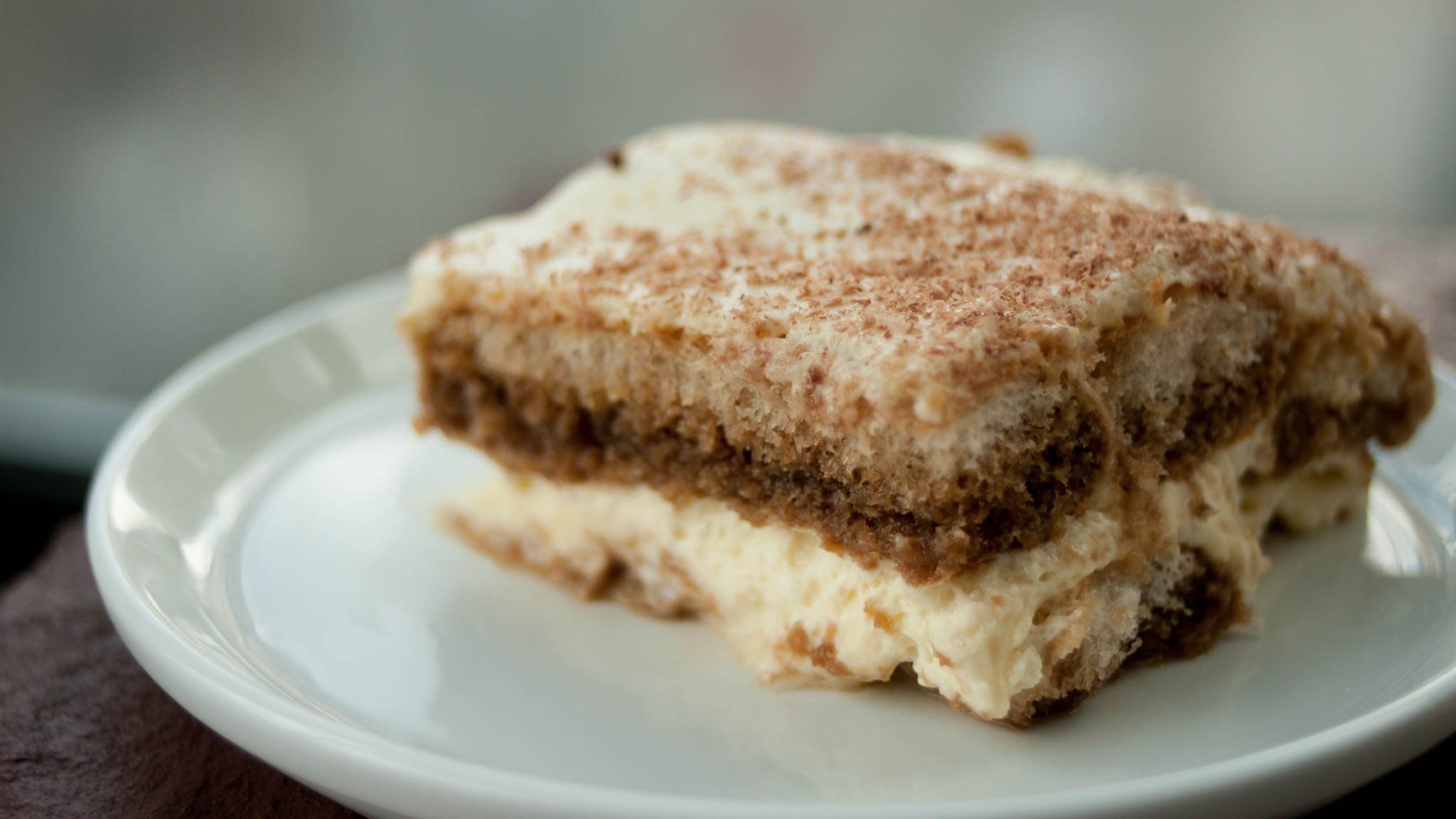 Tiramisu with its espresso dunked ladyfingers was just asking for a coffee stout update. The obvious choice was our
Coffee & Donut Stout
(you can sub in your favorite craft coffee stout) but it would be equally delicious with the
Chocolate Maple Porter
or
Bourbon Dubbel
with bourbon laced cream. We opted for the traditional raw egg approach for an impossibly light tiramisu that pretty much dissolves as soon as it hits your tongue. But if you are squemish or prefer a heavier whipped cream variety you can work the coffee stout into your go-to tiramisu recipe using the method below.
What You Need
6 large egg yolks, room temp
1/2 cup + 1/4 cup sugar
16 ounces mascarpone cheese
4 large egg whites
2 ounces dark rum
2 packages ladyfingers
12 ounces Coffee & Donut Stout (or another craft coffee stout)
1/2 cup strong coffee
bittersweet chocolate, for shaving
What You Do
In a baking pan arrange ladyfingers in a single layer to completely cover the bottom. You may need to cut your ladyfingers so that they can fit tightly. Repeat for a second layer of lady fingers. Remove from pan and set aside.
In a mixing bowl, whisk egg yolks and 1/2 cup sugar until light and fluffy. Fold in mascarpone a third at a time, whisking to combine. Add rum and whisk to combine.
Using an electric or stand mixer beat egg whites and 1/4 cup sugar to soft peaks. Fold gently into the mascarpone mixture a third at a time.
In your baking pan spread about a quarter of the mixture to completely cover the bottom of the pan
Combine beer and coffee in a bowl. Working quickly dunk each ladyfinger in the beer/coffee mixture and arrange in a tight layer over the mascarpone mixture. When layer is complete spread half of the remaining mascarpone mixture over the ladyfingers. Repeat with second layer of ladyfingers (dunking and layering tightly) and top with remaining mascarpone mixture.
Cover with aluminum foil and let set refrigerated for 24 hours. Top with grated or shaved bittersweet chocolate. Enjoy.
---
We make all-grain beer brewing kits that make it easy to make beer at home. Whether it's your first batch or your hundredth.
---