Recipe

:


Mini Derby(ish) Pies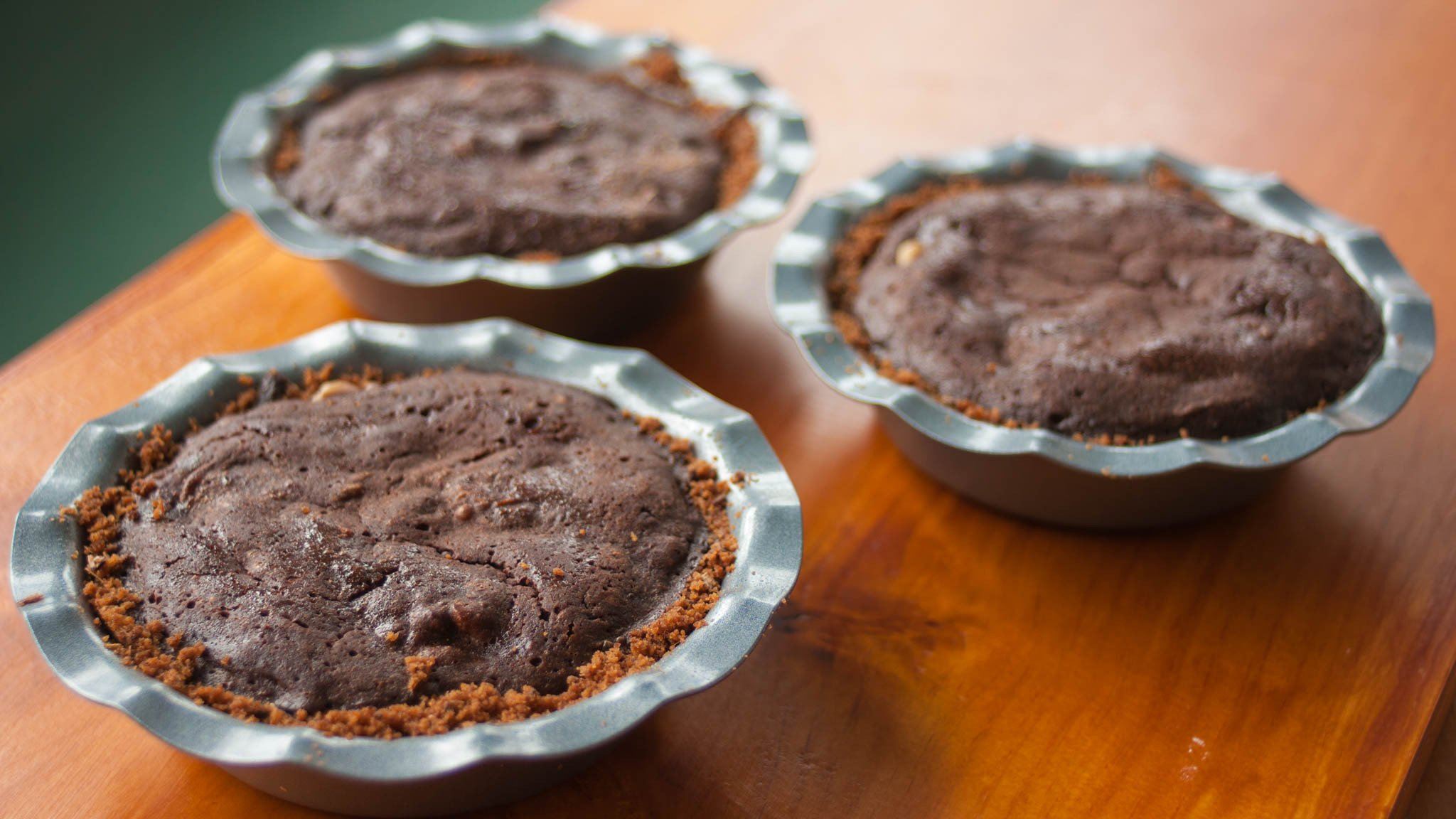 Traditional Derby Pies are made with pecans, chocolate chips, and Kentucky Bourbon. They are also only made in Kentucky by Kern's Kitchen in honor of the Kentucky Derby. The recipe is so closely guarded that only a select few members of the Kern family know it in addition to one employee who makes the pies at the restaurant today.
Our take on the Derby Pie subs in beer (of course) for bourbon and walnuts for pecans. The addition of Chocolate Maple Porter gives these adorable (and delicious) mini pies a fantastic maple sweetness. The recipe can also be used for a regular sized pie, we think four pies are better than one.
What You Need
6 ounces bittersweet chocolate, chopped
1/2 cup Chocolate Maple Porter
2 tablespoons butter
3 eggs
1/2 cup light brown sugar, lightly packed
1/2 teaspoon vanilla extract
1/4 teaspoon salt
1 1/2 cups walnuts
What You Do
Preheat oven to 325 degrees F.
In a double boiler (or a heat proof bowl over a pot), heat the chocolate, beer and butter stirring until melted and well combined. Remove from heat and let cool slightly.
In a mixing bowl whisk together the eggs, sugar, vanilla extract and salt until fluffy. Combine the egg and chocolate mixtures stirring until well combined. Fold in walnuts.
Pour batter into Spent Grain Graham Cracker Pie Crusts. Bake 50 minutes (filling will be puffed). Let cool completely on wire rack. Enjoy!
---
We make all-grain beer brewing kits that make it easy to make beer at home. Whether it's your first batch or your hundredth.
---