Recipe

:


Peel & Eat Beer Shrimp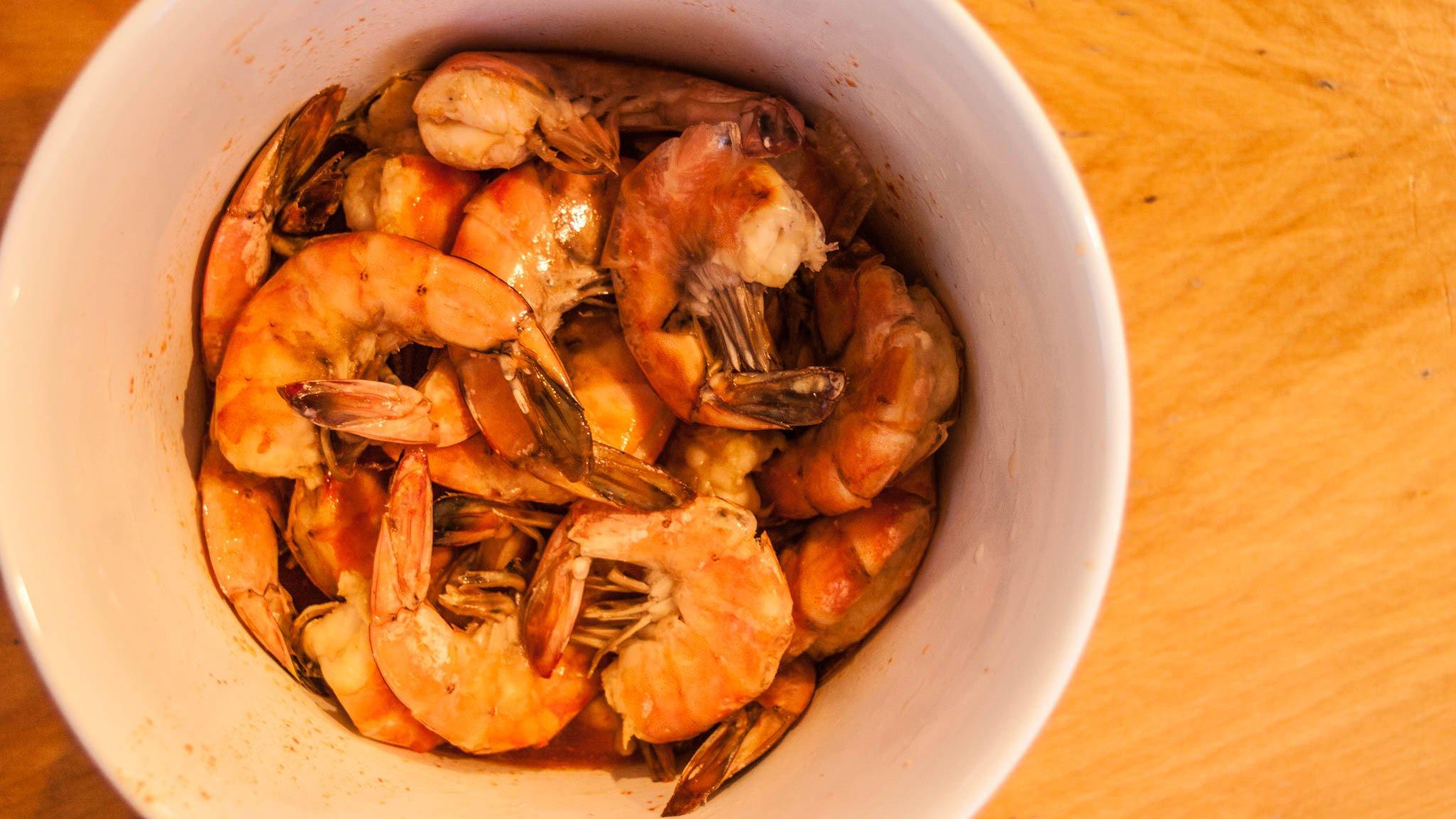 Sure, peel and eat shrimp can be a little messy - but we think the delicious payoff is totally worth the work! In lieu of Old Bay, we create our own combination of spices including paprika, cayenne pepper, tabasco, and everyone's favorite - Sriracha. To balance the spice, we add some lemon juice and honey in addition to marinating the shrimp with a light, citrusy beer (we used Grapefruit Honey Ale). So roll up your sleeves and dig into these deliciously spicy crustaceans!
What You Need
2 lbs shrimp, deveined with shells still on
12 oz citrus-y beer + 1/4 cup (we love using Grapefruit Honey Ale)
1 tablespoon olive oil
2 teaspoons paprika
2 teaspoons ground pepper
2 teaspoons cayenne pepper
2 teaspoons onion flakes
1/2 cup tabasco
1/4 cup Sriracha
1/2 lemon, juiced
1 tablespoon honey
What You Do
Marinate shrimp in beer in a non-reactive container in the refrigerator for 20 minutes.
Preheat broiler
Drain the shrimp. In a large bowl combine olive oil, spices and salt. Whisk in additional beer to combine. Toss shrimp in wet rub.
Arrange shrimp in a single layer on a baking sheet. Broil 5-inches from heat source for 6 minutes, flip shrimp and broil for an additional 6 minutes or until cooked through.
In a large bowl combine tabasco, Sriracha, lemon juice and honey. Toss shrimp to coat. Serve with lots of paper towels and beer. Enjoy.
---
We make all-grain beer brewing kits that make it easy to make beer at home. Whether it's your first batch or your hundredth.
---