Recipe

:


Pimento Beer Cheese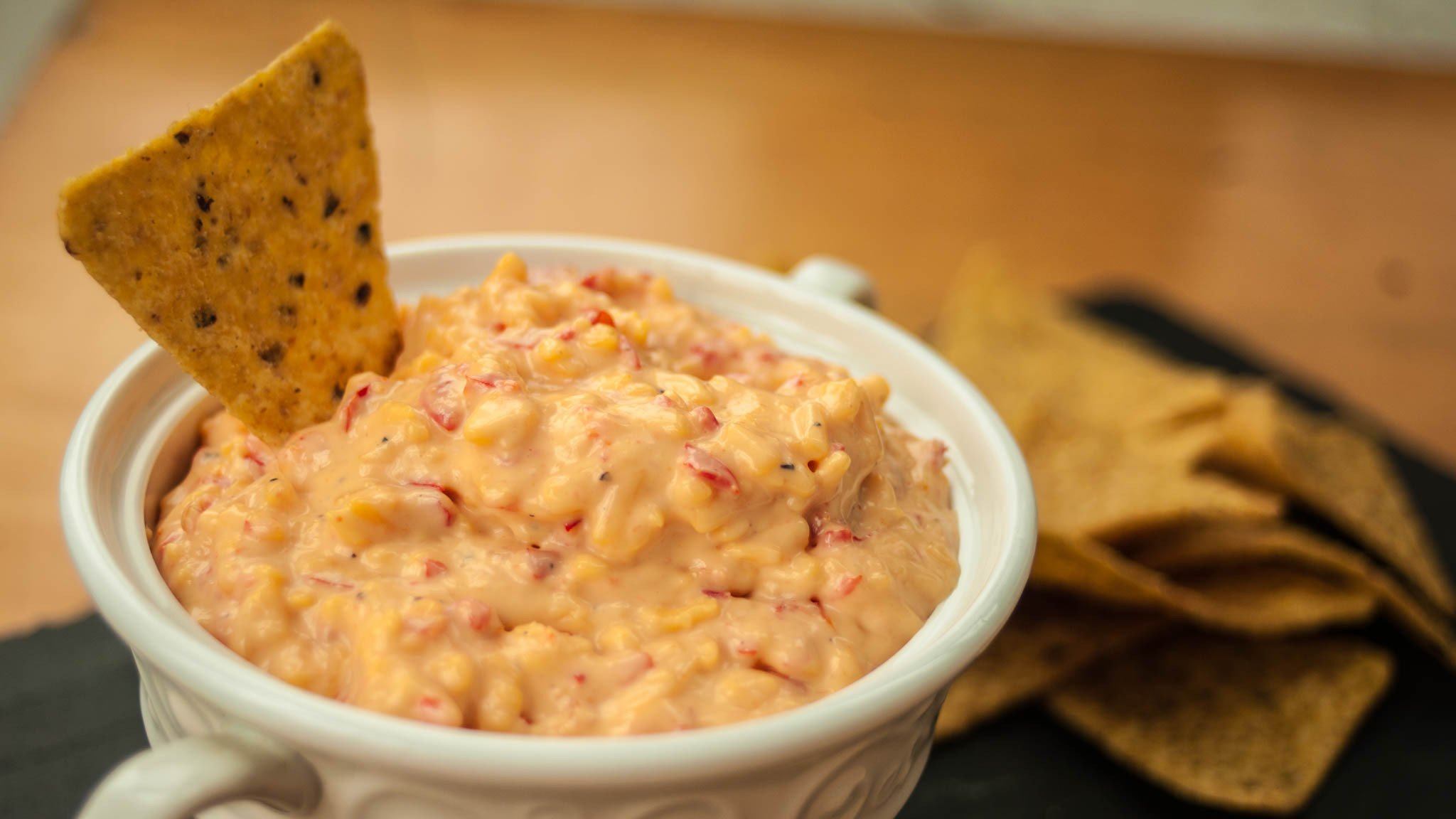 If there's a dip bowl at a party, Erica is guaranteed to be within an arms-reach radius of it all night (while reminding herself what an appropriate shared dip-to-chip ratio is). When she recently discovered the Southern favorite, pimento cheese - she immediately felt the need to make up for all her years without it by creating a beer-fueled version of her own. The structure of pimento cheese is pretty simple: shredded cheese (usually a combination of cheddar), mayo, and a jar of chopped sweet pimento peppers - but from there it seems everyone has a twist on spices and additions to make it their own. Our version employs the fresh pepper taste (and light heat) of our
Jalapeño Saison
(but any light, flavorful beer will work) melted into a cheese sauce then mixed into the traditional base for a pleasant beery kick. And if you can manage to resist eating the entire bowl in pure dip form - it also makes for an amazing grilled cheese.
What You Need
12 ounces + 4 ounces sharp cheddar cheese, shredded
8 ounce jar pimento peppers, drained and chopped
1 cup mayonnaise
1/2 cup Jalapeño Saison (or another light, flavorful beer)
1 tablespoon all-purpose flour
salt and pepper to taste
What You Do
Combine 12 ounces of shredded cheese, pimentos and mayonnaise in a large bowl. Set aside.
In a saucepan heat beer over medium-low until it reduces by half.
Toss remaining 4 ounces of cheddar with flour to coat. In a double boiler combine cheddar-flour mixture with reduced beer and melt stirring until smooth. Let cool slightly.
Add cheese sauce to cheddar, pimento and mayo mixture. Stir to incorporate. Salt and pepper to taste.
Let sit refrigerated 20 minutes for flavors to meld. Enjoy.
---
We make all-grain beer brewing kits that make it easy to make beer at home. Whether it's your first batch or your hundredth.
---