Recipe

:


Pumpkin Beer Cupcakes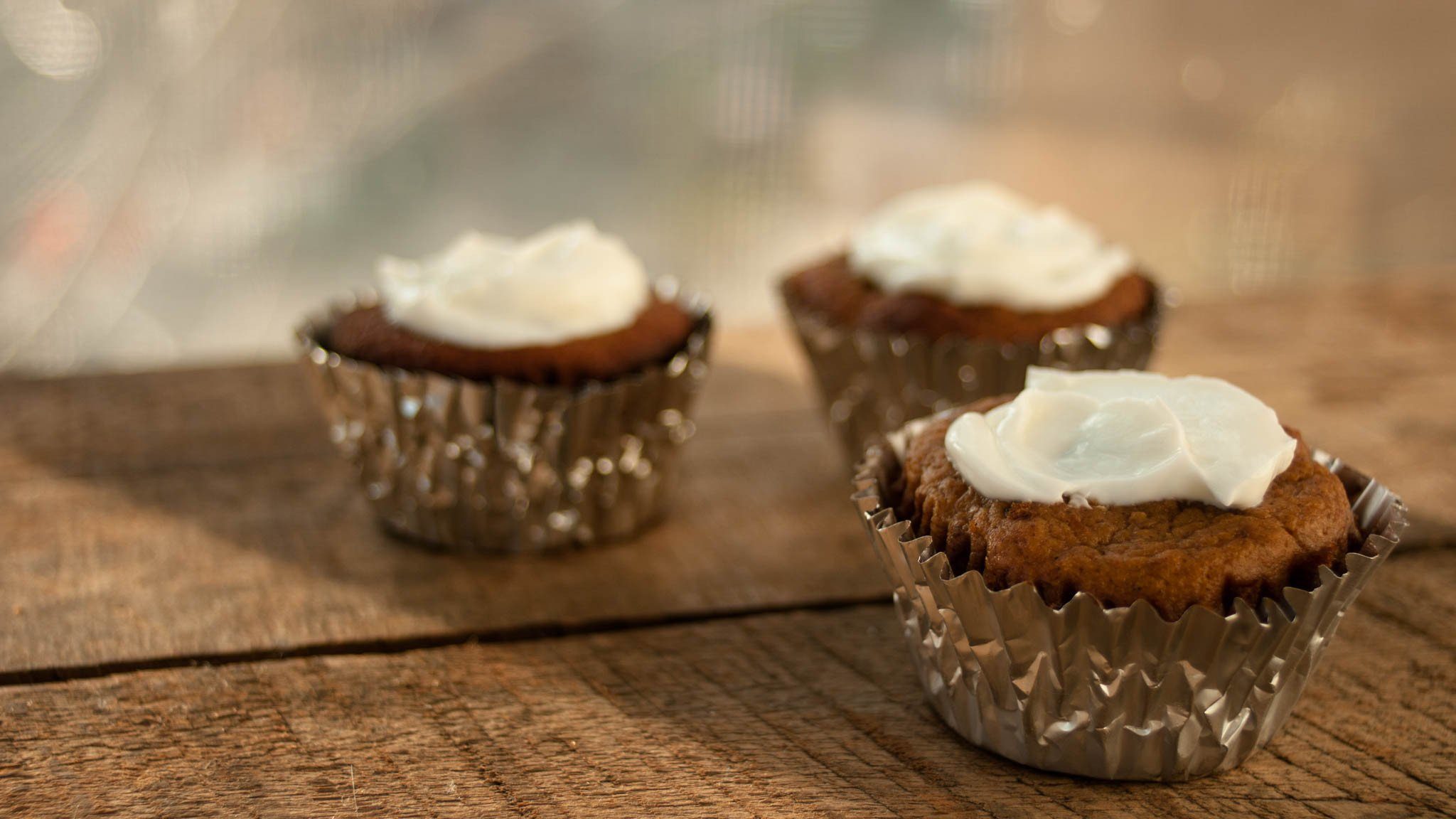 Every fall the inevitable rush toward everything pumpkin begins. We keep little ones on our desks or outside our doors, we carve them, put candles in them, we drink them (in beer form), and we eat them. And while we agree they make for wonderful decorations, we certainly prefer their more edible purposes. That's why this week we took two fall staples: pumpkin beer and pumpkin cake and combined them into one unstoppable autumn dessert small enough to fit in a cupcake tin.
What You Need (for 24 cupcakes)
2 cups all-purpose flour
2 teaspoons baking powder
1 teaspoon baking soda
1 teaspoon salt
2 teaspoons ground cinnamon
1 teaspoon ground cloves
1 teaspoon ground nutmeg
2 large eggs
2 cups canned pumpkin puree
1 cup sugar
1 cup brown sugar, packed
4 tablespoons butter, melted
1 cup pumpkin beer
frosting of choice (although this Stout Frosting would be our first choice)
What You Do
Preheat oven to 350 degrees F. Line cupcake trays with 24 cupcake foils.
Sift together first seven ingredients. In a second bowl whisk together eggs, pumpkin puree, sugars, butter and beer. Add dry ingredients to wet ingredients and stir until well combined.
Spoon batter into cupcake tins. Bake 25 minutes. Let cool before frosting. Enjoy!
---
We make all-grain beer brewing kits that make it easy to make beer at home. Whether it's your first batch or your hundredth.
---