Recipe

:


Pumpkin Beer Ice Cream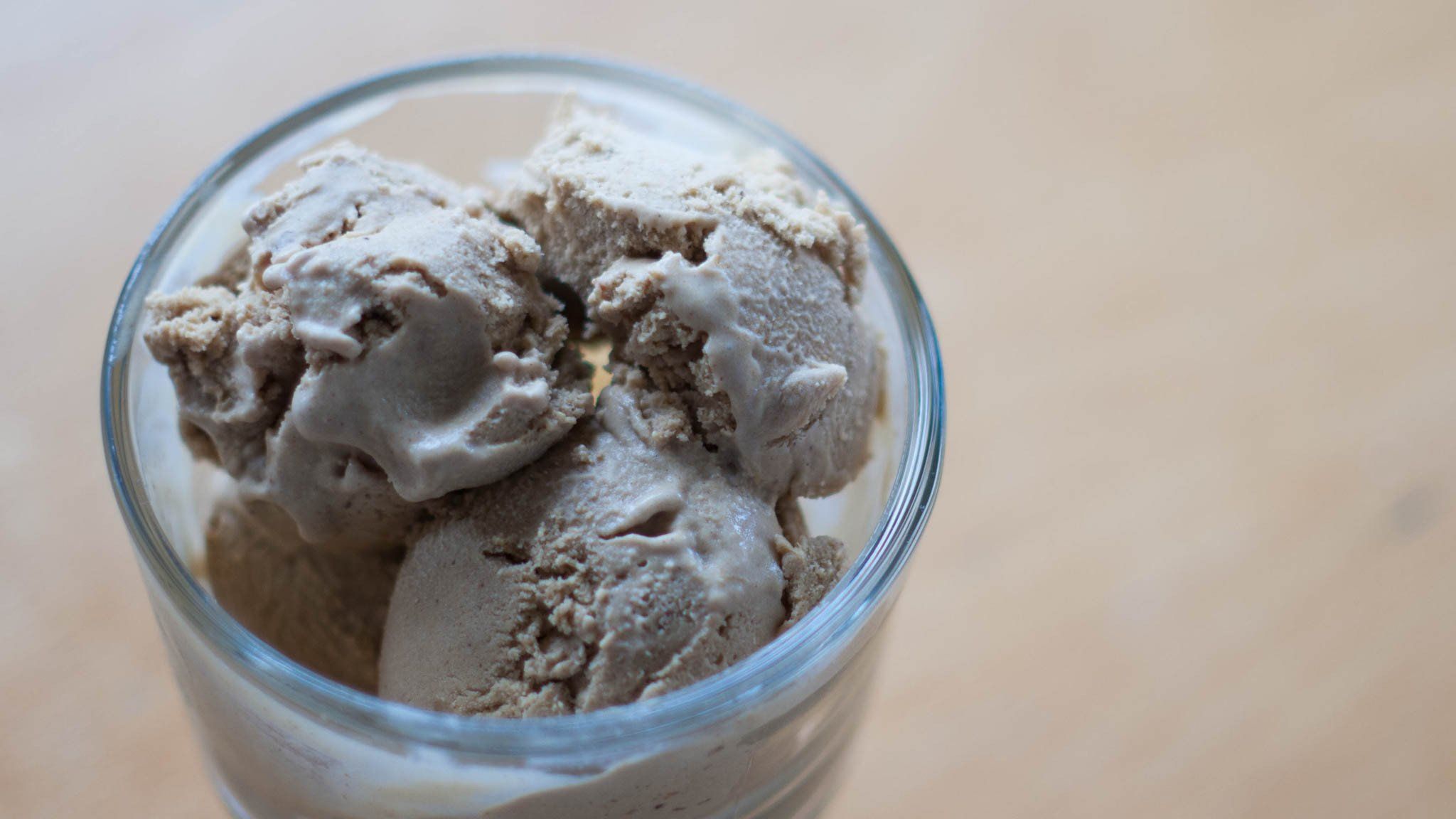 Pumpkin beer is synonymous with fall and autumnal vibes, and the options for drinking a bottle seem to be endless these days - spicy and strong, earthy and subtle, just plain pumpkin-filled. Pumpkin beer is a divisive style, but there's no denying it's here to stay. Since we've been experimenting with
ice cream
lately, we figured it was worth a shot to try a pumpkin beer version of our favorite year-round treat. It turns out that combining these two things is a very, very good idea.
This wonderfully simple ice cream recipe kicks up the pumpkin with added puree, ends up extra creamy with help from cream and egg yolks and has depth of flavor thanks to spices like cinnamon and cloves. Don't put your ice cream machine away just because it's getting cooler out - its the best time to experiment!
What You Need
2 cups heavy cream
1/2 cup whole milk
6 egg yolks
1 cup pumpkin puree
1 tsp ground cinnamon
1/2 tsp ground cloves
1/4 tsp freshly ground nutmeg
1/2 tsp vanilla extract
1/2 tsp salt
1 cup pumpkin beer (reduced to 1/2 cup)
3/4 cup dark brown sugar
What You Do
In a small sauce pan over medium heat, reduce pumpkin beer to 1/2 cup. Set aside and let cool to room temperature.
In a medium sauce pan over medium-low heat, combine cream, milk, 1/2 cup dark brown sugar and pumpkin puree. Stir until sugar is dissolved and mixture has come to a simmer.
In a medium-sized bowl, mix together the egg yolks, cinnamon, clove, nutmeg, salt and remaining sugar. Set aside.
Once milk reaches simmer, lower heat and slowly add half of the pumpkin mixture to the egg mixture. Stir to combine. Pour entire egg mixture from mixing bowl into the pumpkin mixture slowly. Keep below boiling, and turn off heat when mixture reaches 170°F.
Remove from heat. Pour into a mixing bowl and chill in an ice bath until cold, stirring occasionally. Slowly add in cooled beer and vanilla, whisking constantly.
Pour into ice cream maker and run it until custard begins resembling ice cream. Move to freezer. After 3-4 hours, enjoy!
---
We make all-grain beer brewing kits that make it easy to make beer at home. Whether it's your first batch or your hundredth.
---