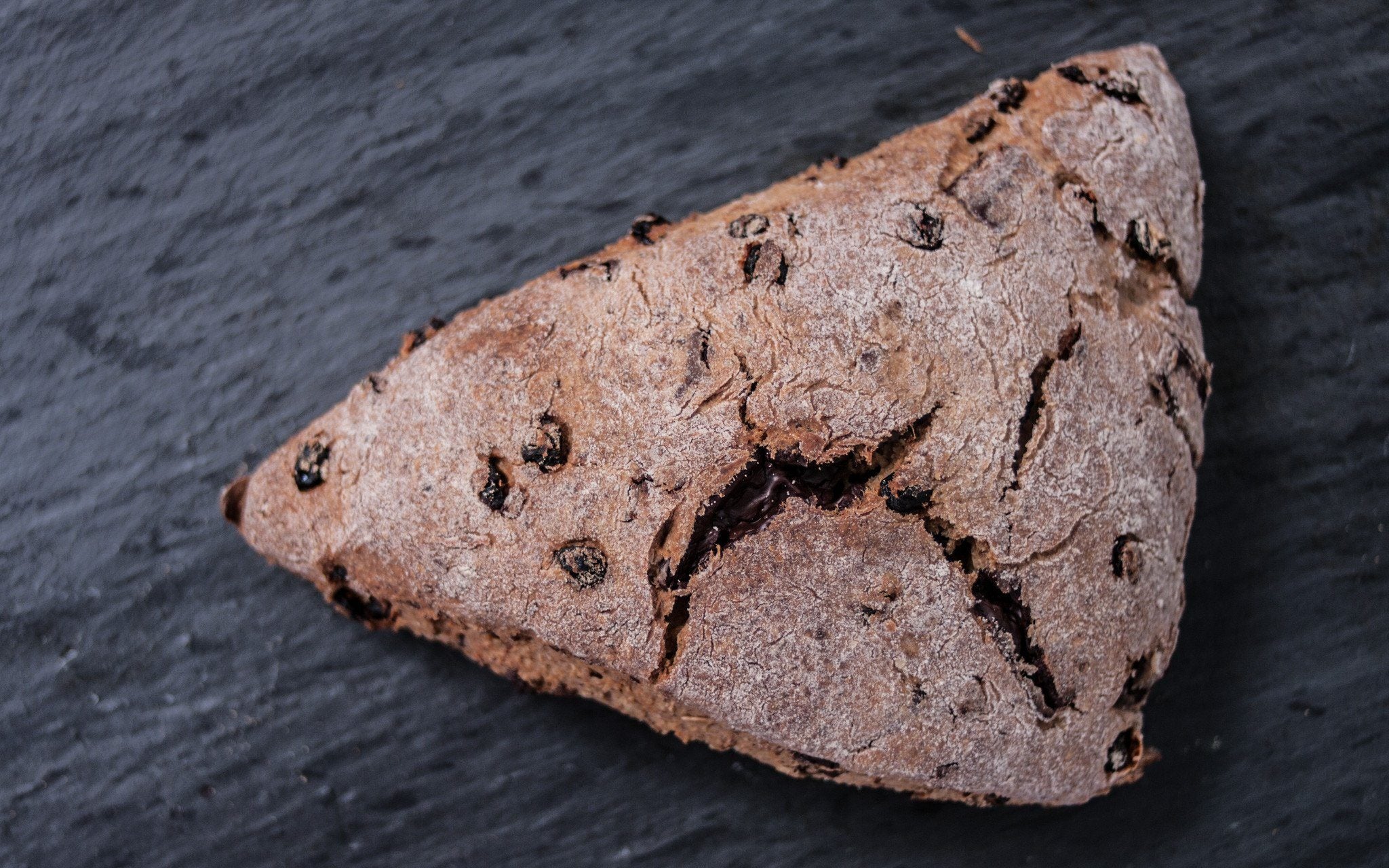 We loved our Spent Grain Cinnamon Apple Scones so much that we thought we'd try again, but with a sweeter, chocolate-ier filling this time around. Packed with coarsely chopped bittersweet chocolate and the dried sweet fruit of your choice (cherries, currants, or cranberries), these scones are a perfect on the go breakfast or midday snack.
WHAT YOU NEED
1 3/4 cups all purpose flour
1 cup Spent Grain Flour
3 tablespoons sugar
2 teaspoons baking powder
8 tablespoons (1 stick) cold butter, cubed
2 eggs
1 teaspoon vanilla
1 cup yogurt
4 ounces bitter-sweet chocolate, coarsely chopped
1/2 cup dried cherries, cranberries or currants, coarsely chopped
WHAT YOU DO
Combine dry ingredients in mixing bowl. Blend in cold butter with your hands until the mixture resembles coarse meal.
In a second mixing bowl, whisk egg and vanilla until light and fluffy.
Add wet ingredients to dry ingredients and stir to combine. Fold in yogurt, chocolate and cherries.
Turn dough onto a floured surface and form into a rectangle (about 3" x 12"). Cut dough in half vertically, and then the halves in half forming 8 squares. Cut each square in half diagonally.
Chill in freezer for 20 minutes. Preheat oven to 425 degrees F. Bake for 25 minutes. Enjoy.
---
We make all-grain beer brewing kits that make it easy to make beer at home. Whether it's your first batch or your hundredth.
---