Recipe

:


Spent Grain Coconut & Pecan Cookies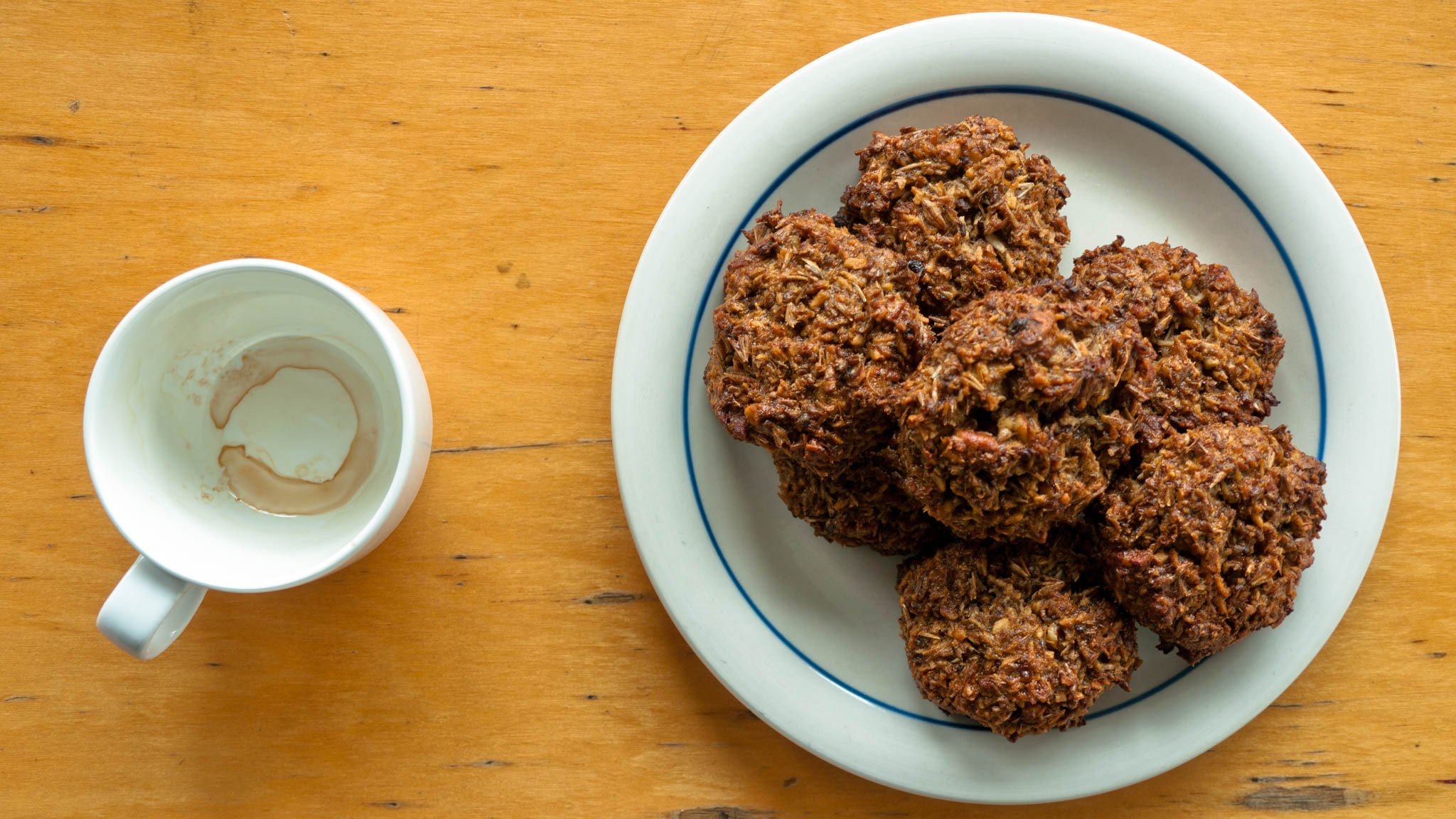 Comforting and wholesome, chewy and nutty, these cookies are the perfect treat to toss into your picnic basket or brown bag lunch. The combination of warm spices, flaky coconut, and crunchy pecans makes for a nostalgic treat that could function as a breakfast, a dessert, or sweet little snack.
This makes a great baking project for the day after brewing, since it uses a fair amount of wet spent grain. In fact, if you only have wet spent grain available, you can substitute some regular flour for the spent grain flour. For an afternoon pick-me-up, try a couple of these with a glass of our Coffee & Donut Stout.
WHAT YOU NEED
5 tablespoons butter, room temperature
1 cup dark brown sugar
1 large egg
1 teaspoon vanilla extract
1/2 cup all-purpose flour
1/4 cup of Spent Grain Flour
1/2 teaspoon baking soda
1/2 teaspoon salt
1/2 teaspoon ground cinnamon
1/4 teaspoon ground allspice
1/4 teaspoon ground nutmeg
1 1/2 cups wet spent grain
1 cup pecans, chopped
1 cup coconut flakes
WHAT YOU DO
1. Preheat oven to 350 degrees F.
2. In a stand mixer with a paddle attachment, cream the butter and sugar. Add the egg and vanilla and beat to combine.
3. In a small bowl, combine flours, baking soda, salt, and spices. Add flour mixture to butter mixture and beat until combined. Remove bowl from mixer and fold in wet spent grain, pecans, and coconut flakes.
4. Scoop cookies onto a lightly greased cookie sheet. Bake for 20-25 minutes, until the cookies are crispy on the outside and chewy on the inside. Let cool. Enjoy!
---
We make all-grain beer brewing kits that make it easy to make beer at home. Whether it's your first batch or your hundredth.
---