Recipe

:


Spent Grain Mississippi Mud Brownies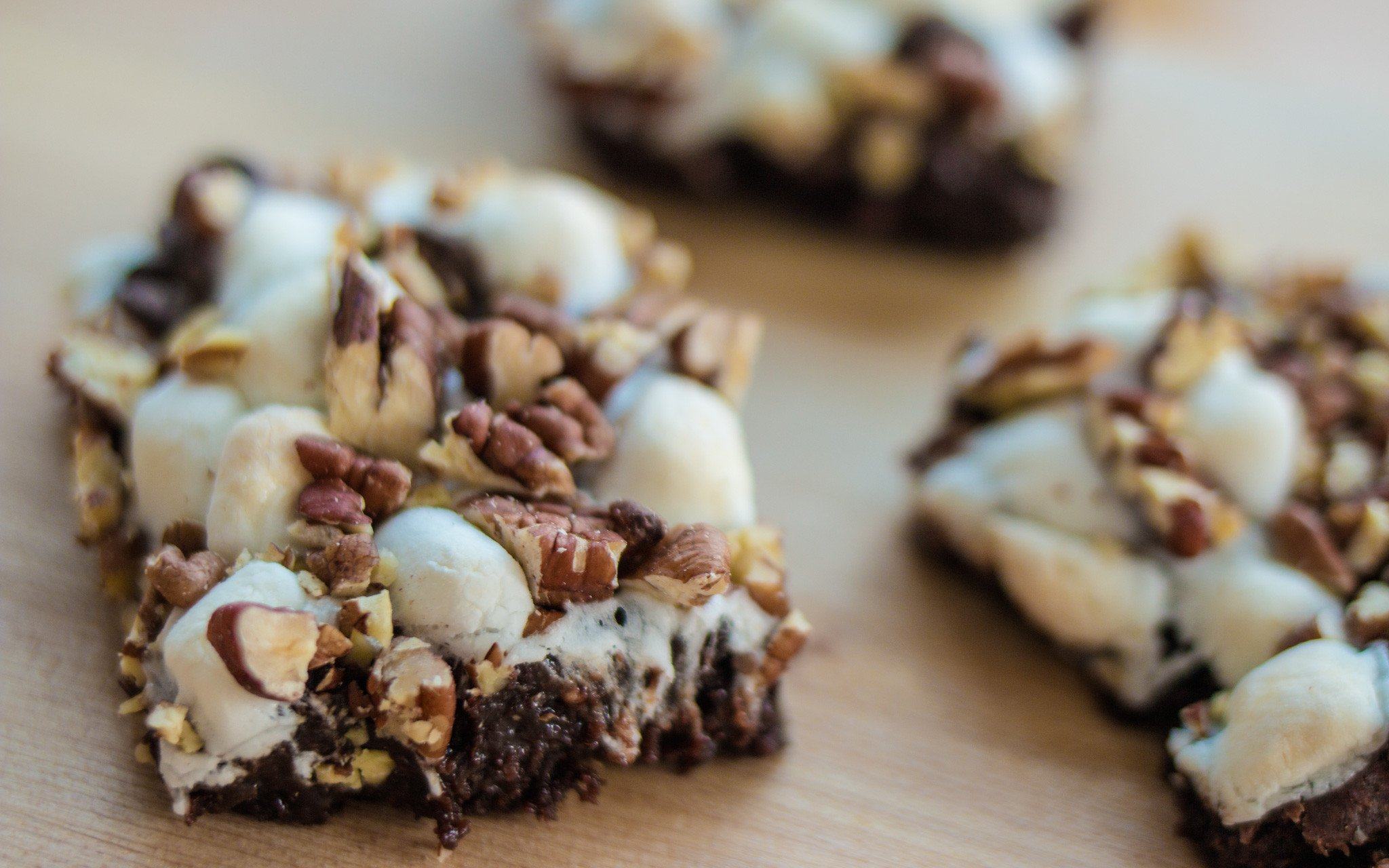 We can go on for hours describing how much we love Mississippi Mud brownies: how the oodles of chocolate and marshmallow strands spread gooey-ly as you tear them apart, how chewing on one is like swimming in a bath of rich chocolate and pecans, how...we're guessing you get the picture?
Well, our spent grain Mississippi Mud brownies are like those brownies, but even better. In addition to being soft and indulgent almost to the point of chocoholic excess, adding Spent Grain Flour to the recipe gives them the perfect amount of chewiness as well as a warm nuttiness absolutely perfect complement for the pecan topping. These brownies are so chocolatey, nutty, and delicious that you'll be whipping them up every brew day.
WHAT YOU NEED
4 ounces unsweetened chocolate, chopped
4 ounces bittersweet chocolate, chopped
1 1/2 sticks of butter, cubed
4 eggs, beaten
2 cups sugar
3/4 cup all-purpose flour
1/2 cup Spent Grain Flour
1/2 teaspoon baking powder
1/2 teaspoon salt
1 1/2 cups pecans, coarsely chopped and toasted
3 cups mini marshmallows
WHAT YOU DO
Preheat oven to 325 degrees F.
In a double-boiler melt chocolate and butter stirring until smooth. Remove from heat and let cool slightly.
In batches, fold in beaten eggs (being careful not to cook the eggs).
In a separate bowl, combine sugar, flours, baking powder and salt. In batches, fold dry ingredients into chocolate mixture.
Pour batter into a well-buttered baking pan. Spread out evenly with a spatula. Scatter pecans and marshmallows over the top.
Bake 30-35 minutes. Let cool completely in pan before cutting. Enjoy!
---
We make all-grain beer brewing kits that make it easy to make beer at home. Whether it's your first batch or your hundredth.
---