Recipe

:


Spent Grain Waffles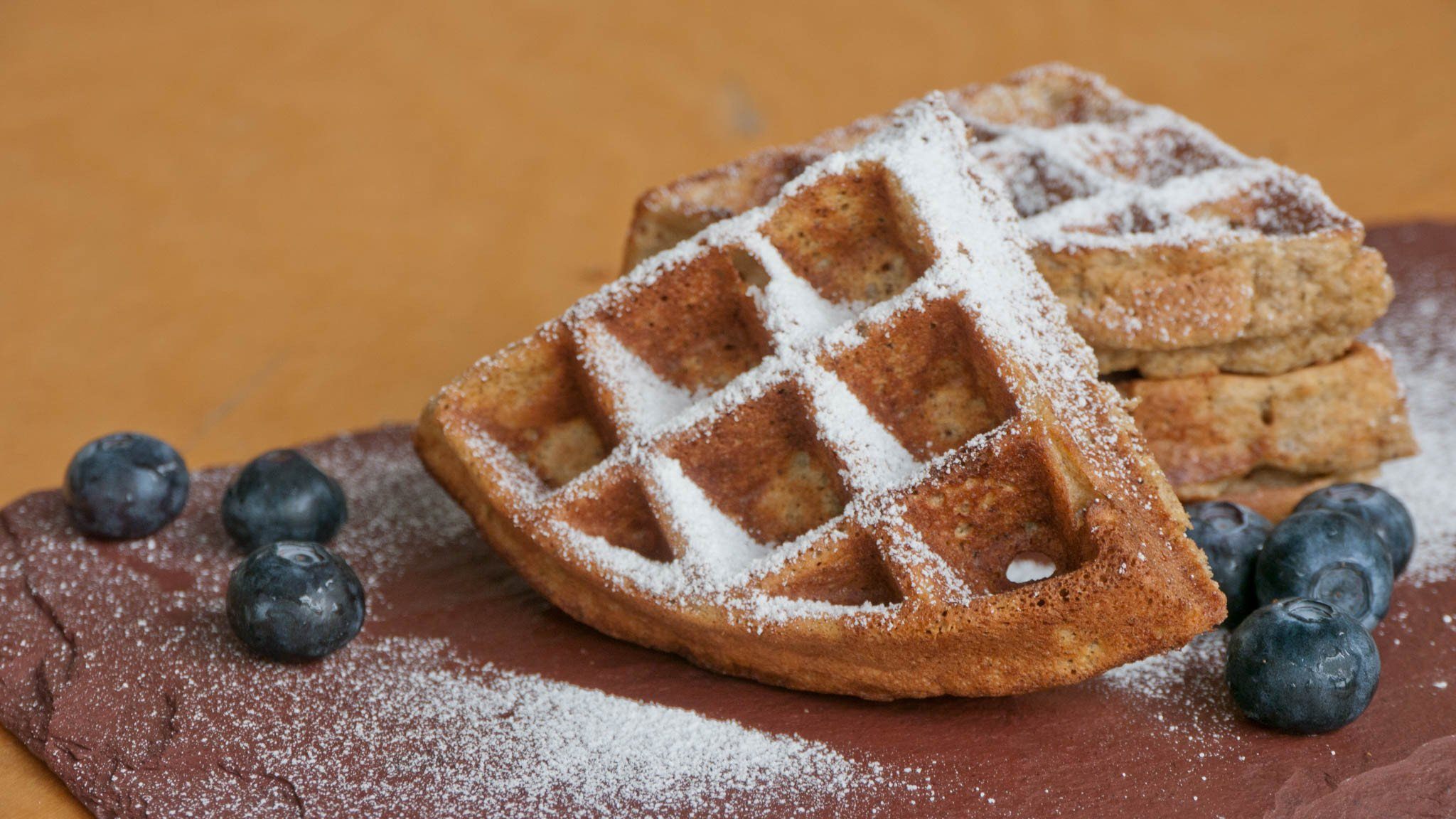 With its rustic sweetness and slightly coarse texture, spent grain has a lot to offer to waffles. In this recipe, spent grain flour teams up with cake flour for a light, airy waffle with all the wonderful nuttiness of whole grain. The outsides are golden brown and slightly crisp, and the insides are soft, moist, and pillowy, thanks to the egg whites that are folded into the batter. Dusted with confectioner's sugar, sprinkled with fresh berries, or drizzled with maple syrup, these will be the star of your brunch table from now on.
WHAT YOU NEED
1/2 cup of Spent Grain Flour
1 1/2 cups cake flour
2 teaspoons baking powder
1/2 teaspoon salt
1/4 teaspoon ground nutmeg
4 eggs (separated)
2 tablespoons sugar
1 1/2 cups milk
1/2 tablespoon vanilla extract
3 tablespoons unsalted butter, melted
WHAT YOU DO
1. Heat waffle iron.
2. Combine flours, baking powder, salt, and nutmeg.
3. Whisk together egg yolks and sugar. Add milk, vanilla extract, and melted butter, whipping to combine.
4. Using an electric mixer, whisk egg whites until soft peaks form.
5. Combine wet and dry ingredients until just blended. Fold in egg whites.
6. Cook in waffle maker until outside is crispy and interior is cooked through (about 4 minutes). Enjoy.
---
We make all-grain beer brewing kits that make it easy to make beer at home. Whether it's your first batch or your hundredth.
---