Recipe

:


Buttermilk Biscuits & Beer Gravy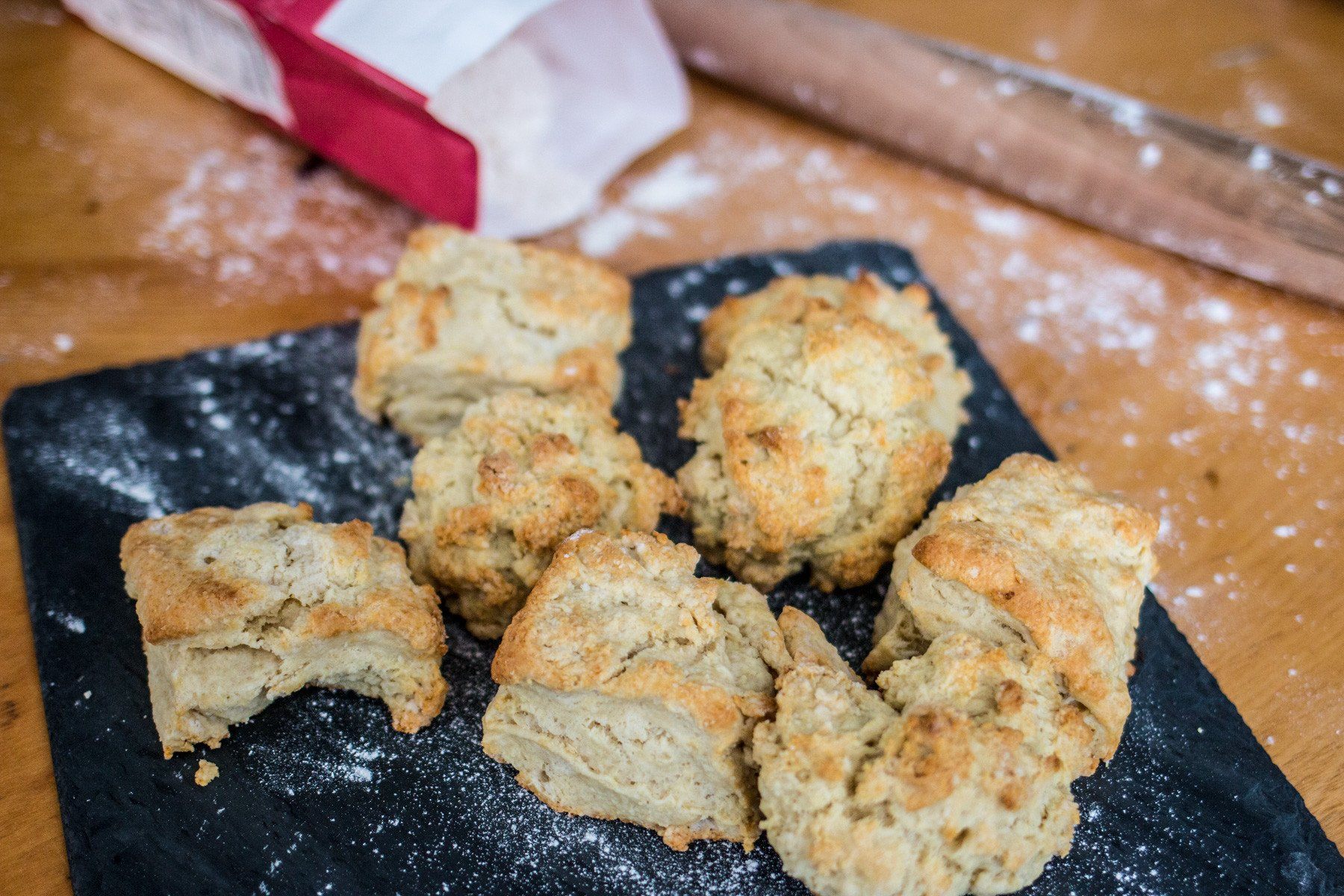 In a lot of places today, breakfast is a relatively light meal - some in our native Brooklyn have reduced it to coffee and a scowl - but that wasn't always the case. When farm hands had to spend all day out in the fields, toiling under the hot sun, breakfast had to be a huge, hearty meal. It was this need that birthed one of mankind's greatest culinary inventions: the biscuit with gravy.
Inspired by the classic southern biscuit recipes we so adore, Brooklyn Brew Shop did what we do best and made a beer-based gravy to pair with it. The biscuits are the simple, flaky perfection you remember, but we cooked the juicy slices of sausage in a skillet with some smooth Oatmeal Stout to make our own delicious, beer-fueled gravy. If your brunch guests are anything like ours, this will be the dish fought over for seconds, thirds, and fourths.
What You Need
12 buttermilk biscuits (try our Spent Grain ones!)
3 lbs bulk pork sausage
1/4 cup flour
1 cup whole milk
1 cup Oatmeal Stout or another craft stout or porter
salt and pepper to taste
What You Do
In a skillet over medium heat, add the sausage and cook until browned, breaking into smaller crumbles with a spatula.

When sausage is cooked through and fat is rendered, sprinkle flour evenly over and cook, stirring constantly for 1-2 minutes until flour is no longer visible.
Add milk and beer and stir consistently until the gravy thickens and is bubbling throughout. Season with salt and pepper to taste. Serve over buttermilk biscuits. Enjoy!
---
We make all-grain beer brewing kits that make it easy to make beer at home. Whether it's your first batch or your hundredth.
---