Hop Profile

:


Cashmere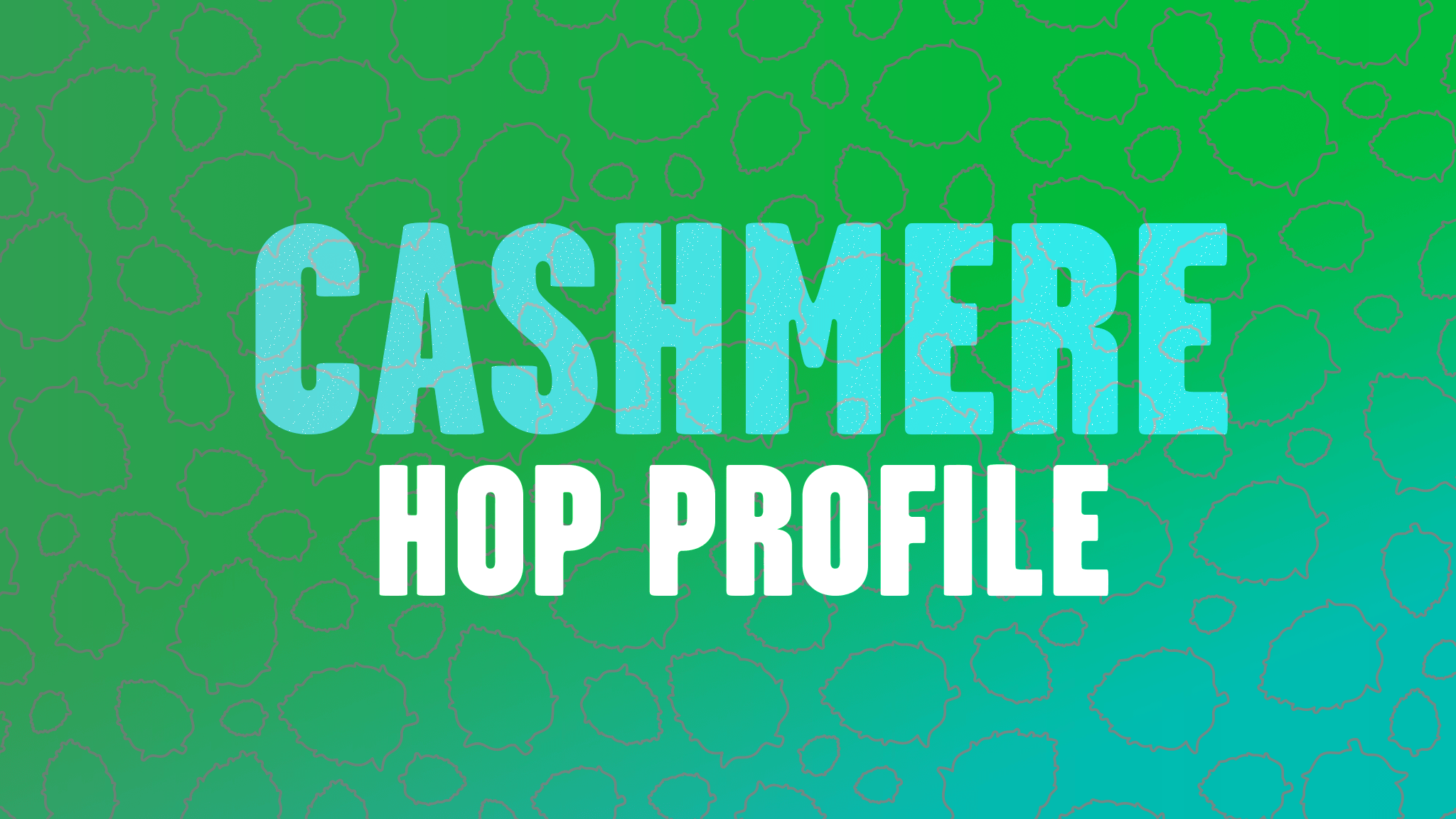 A cross between Cascade and Northern Brewer hops, Cashmere hops are intensely flavorful with a smooth bitterness. Brimming with tropical melon, pineapple, peach, coconut, and lemon-lime soda flavors, Cashmere is highly adaptable as a dual-purpose bittering and aroma hop.
In many ways, Cashmere is a bigger, bolder Cascade. It's got many of the same flavors, but they're more intense and complex. Cashmere single-handedly transforms a simple saison or sour into quite the interesting beer. And in an IPA or pale ale, its exotic, fruit-forward flavors truly shine.
ORIGIN

Another west-coaster, Cashmere was released by Washington State University in 2013 as a daughter of Cascade and Northern Brewer. Aptly named, Cashmere adds a smooth bitterness when added early in the brewing process.

CHARACTERISTICS

More bitter than Cascade, Cashmere gets its elevated bitterness from Northern Brewer side of its lineage. Due to its decent oil content, Cashmere makes a great dual-purpose hop, which is why you'll find it in many types of beers from IPAs and pale ales to sours and saisons. 

Used for its citrusy aroma and tropical notes, you'll find Cashmere in more modern hoppy brew styles. It performs really well in super-hazy IPAs where you can really taste its complex fruit characteristics.

VITAL STATS

Typical Use: Dual-purpose
Alpha Acid: 7-10%
Country: USA
Beer Styles: IPAs, Pale Ales, Sours, Fruity Ales
Flavors: Coconut, Lime Peel, Herbal, Lemongrass, Pineapple, Melon

BEERS TO BREW
---
We make all-grain beer brewing kits that make it easy to make beer at home. Whether it's your first batch or your hundredth. Here are some of our hoppiest home brewing kits.
---