Hop Profile

:


Comet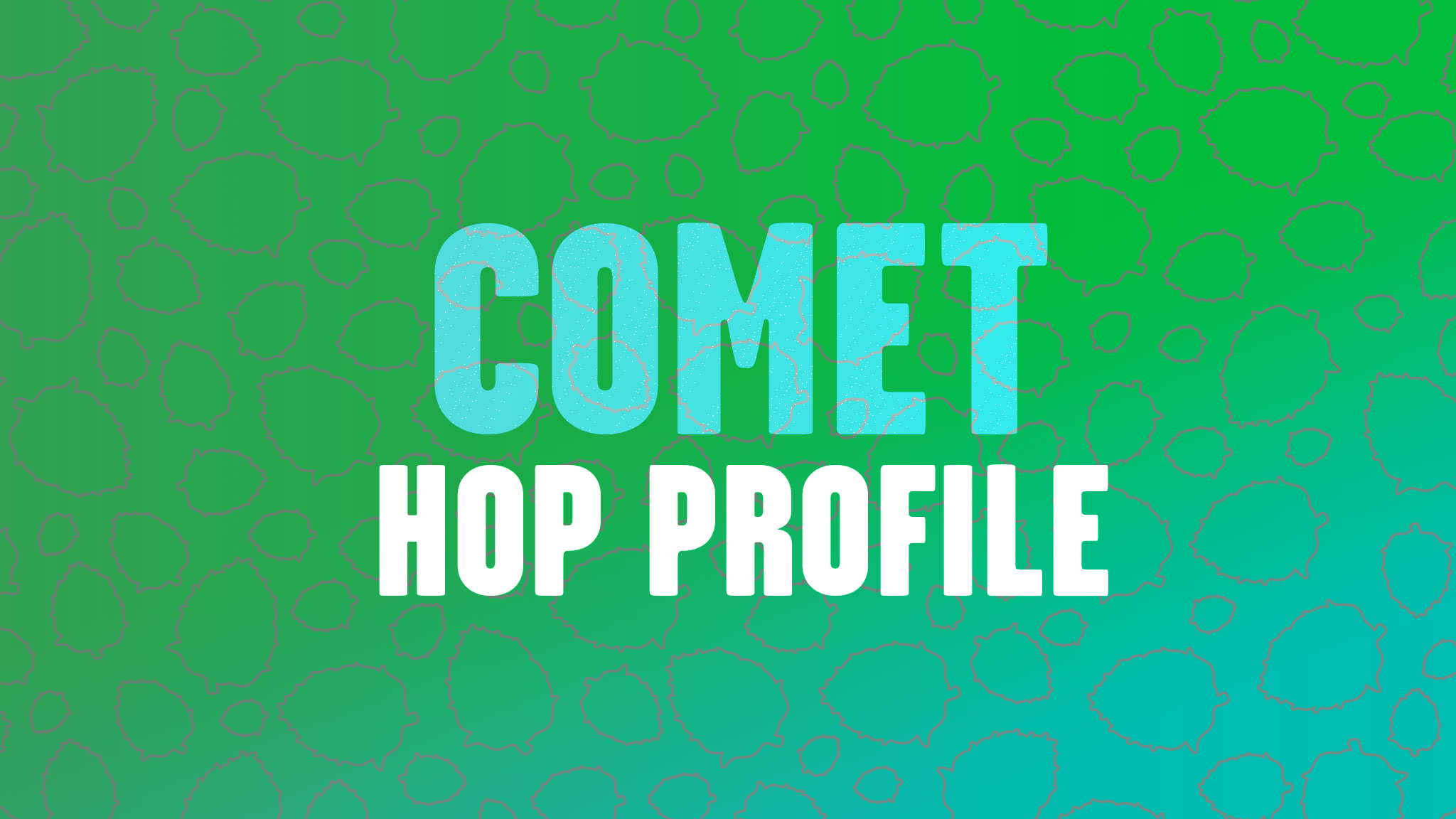 Comet hops have been around since the early '60s and are totally groovy. And just like fashion from this era, Comet hops have also been making a huge comeback. Another dual-purpose hop, Comet is hard at work as the well-rounded, lower-alpha acidic sister of Citra.
Comet was off the radar (and out of production) for a little while, but thankfully, has made a return in some of our favorite bitter American craft lagers as well as a zesty dry-hop in IPAs.  
When you think of Comet, think of Buffalo grass blowing in the wind, citrus zest (like grapefruit), and wild, earthy, bitter aromas.
ORIGIN

Initially selected in 1961, Comet is an American hop that was first used for providing a bitter element to lagers. It fell out of production and has since made a reappearance as a dry-hop in ales and bitter IPAs. Comet was developed at Wye College in England as a daughter of English Sunshine and a wild American hop.

CHARACTERISTICS

Comet is a high alpha acidic hop (although, lower than Citra). Now a dual-purpose hop, Comet is either used early on as a bittering agent or as a later addition for its grassy grapefruit aromas.

Initially used early in the brewing process of American style lagers for their high alpha acidic properties, Comet hops are now also prevalent in many IPAs and ales alongside Citra and Galaxy.

 
---
We make all-grain beer brewing kits that make it easy to make beer at home. Whether it's your first batch or your hundredth. Here are some of our hoppiest home brewing kits.
---